Rental stigma holds Canadians back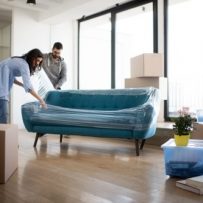 It will take a monumental market crash for home prices to come down—that isn't likely to happen—so the time is nigh for Canadians to relinquish the stigma associated with renting.
"We do think of renters, too often, as a second-class neighbours and we use that second-class status to discourage having rental buildings in neighbourhoods that have typically been more oriented to single-family detached homes," said Dr. Paul Kershaw, founder and lead researcher of Generation Squeeze, an advocacy organization for young Canadians. "We have to change that and recognize that renters are just as excellent neighbours as owners and recognize that many people's kids are going to be renters for long periods of their lives, even if they're lawyers, and recognize that things are changing."
Among Generation Squeeze's projects is We Rent, which endeavours to level the playing field between owners and renters. While most subsidies favour homeowners, renters have few, if any.
"We have policy goals and observe housing subsidies in place for homeowners—tax-free RRSP saves money to put into your down payment; you never have tax-sheltered money to put into your rent," said Kershaw. "You have homeowners' grants and the First-Time Home Buyer plan, not to mention the biggest subsidy is we don't have capital gains on principal residences. There are a lot of massive perks for homeowners that don't exist for renters."
Among Generation Squeeze's goals are eliminating exclusionary zoning, lobbying for non-profit housing on both public and institutional land, regulating the market for secondary housing, reducing the cost of developing rentals, and protecting existing purpose-built rental buildings, and more, including landlord certification.
"The whole class dynamic in housing is changing for the young demographic," continued Kershaw. "Paris, Berlin, London, New York, Hong Kong and lots of other amazing places in the world are renter-oriented. We have great rental-oriented cities but we just need to make sure that renting a home can provide security of tenancy so people can raise children who can stay in the same daycare and same school without the without worrying about having to soon move."
Another one central objective is solving the purpose-built rental business model because relying solely on investor-driven units isn't sustainable in the long run, added Kershaw.
"That means we need to encourage purpose-built rentals, not condos where investors buy two of those and it becomes part of a wealth accumulation strategy. We need to make the purpose-built model more profitable for developers."