Rental rate increase good news for REITs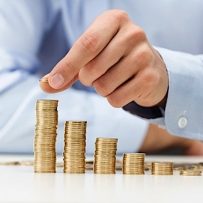 Renters might not like it much, but a provincially mandated increase in rent-controlled Ontario is likely to be greeted with open arms by landlords and a couple of real estate investment trusts, even though the hike is weak by historical standards.
After only allowing an increase of 0.8% in 2014, near an all-time low, the Ontario Ministry of Municipal and Housing Affairs will double that to 1.8% in 2015.
Despite the increase, Mario Saric, a real estate analyst at Scotiabank, said the announced hike is still well below the five-year and 10-year averages of increases of 1.8% and 1.9%, respectively.
Mr. Saric said InterRent has the highest exposure to Ontario among publicly traded real estate investment trusts, because 85% of its net operating income comes from the province. Canadian Apartment Properties has 58% exposure to province based on NOI.
"Apartment REITs lagged the REIT index through April as cold winter drove cost creep and generally poor [first-quarter] results. That said, apartment REITS have rebounded on better weather," the analyst said, noting he doesn't have any sector outperforms in the apartment space.
"We continue to recommend apartments for investors seeking shelter against rising interest rates, so long as the rates are rising due to strong economic growth," he added.
The mandated increase is based on the average percentage increase in the Ontario consumer price index from June 2013 to May 2014. Ontario allows landlords to reset the rent when a tenant moves out, but otherwise any increase is dictated by the province in most cases.
Story by: Gary Marr