Bidding wars on the rise: Rental Market set for turbulence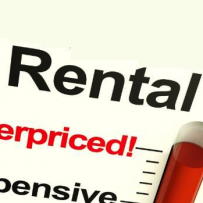 Competition in Toronto's condo rental market has become so fierce that bidding wars are on the rise.
"Competition amongst renters [for condo rentals] is going to remain pretty intense, and there's not going to be a lot of availability," said Urbanation's Vice President, Shaun Hildebrand. "Rentals will have multiple bidders on them and the situation won't correct itself any time soon. We will need more supply in the marketplace through higher condo completions as we move into 2020, 2021, which will help provide relief to the market for a period of time."
But he also warned that the entire rental market will be in dire straits unless purpose-built rental developments are supplied in considerable numbers.
A lot of factors have conspired to put relentless pressure on the rental market – the astronomical cost of homeownership, stricter mortgage qualifications, high migration and the Fair Housing Plan, among others – but none has been more pronounced than the supply shortage.  Moreover, the reintroduction of rent control has provided tenants increased incentive to remain in their dwellings, stunting the turnover rate.
"It was already happening before, because if you were an existing tenant your landlord wouldn't increase your rent by more than a couple of percent, but on the open market those rents have increased quicker, so that's why people were staying put" added Hildebrand. "With rent control, it provides more encouragement to stay put, and because fewer units are turning over, it adds to the worsening of the supply situation."
Bidding wars were prevalent at the height of the detached housing craze, and, alarmingly, they've reappeared in the condo rental sector.
"It's very common to hear about bidding wars for rentals now," said Hildebrand. Many tenants will say they see a new listing come up and soon as they inquire it's already gone. It's been common at periods of time in the last few years, but it's been building over the last few months pretty strongly."
Urbanation just released its analysis of this year's third quarter and found condo rents averaged $2,219 a month for units averaging 743 square feet – a $232 year-over-year increase. It also found that newly signed leases in the third quarter, at 7,761, hadn't much changed in a year.
However, rental activity for smaller and less expensive units declined as a reflection of supply. There were 11% fewer one-bedroom units (500-599 square feet) than a year ago, and 3% fewer studio units, but their rents surged almost $200, to $1,839 and $1,662, respectively.
Debbie Cosic, CEO and president of In2ition Realty, says the government dropped the ball a long time ago. She's suspicious the Fair Housing Plan is the panacea Toronto's market needs.
She also says the government does not appear to have heeded any of the building industry's advice for legislation, and the consequences are being shouldered by a growing cohort of renters who have neither the means nor the mobility to find adequate housing.
 "The government should be coming up with programs helping first-time buyers purchase homes, but we saw none of that with the Fair Housing Plan," she said. "The government missed the boat entirely, for example, with the foreign buyer tax, when they make up less than 4% of the marketplace.
"Young people come out of school with good education, but can't afford the 20% down payment – they can't even afford 5%, so they're stuck renting. The demand is high, so the supply needs to be increased for ownership and rentals. But is this too little too late? How long will this take if they really are trying to fix the supply problem?"