Rental market braces for influx of tenants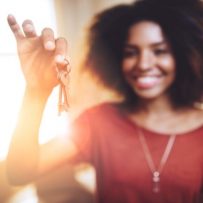 Rising interest rates and strict mortgage qualification resulted in fewer Canadians seeking homeownership than rental accommodations last year, and 2019 will bring more of the same.
"It's going to continue," said Marcus & Millichap's Vice President and Broker of Record Mark Paterson. "People will continue renting rather than dealing with residential mortgages. The rental market right now can barely keep up with the vacancy rate in Toronto, for example, being around 1%."
Competition for rentals will be even fiercer this year in urban centres and that will push rents upward, creating a spillover effect into satellite markets.
"The rental market will see an increase of 8-10% because of demand," said Paterson. "Unfortunately for people trying to find affordable housing, they're looking elsewhere in secondary markets. They're priced out of city centres, and that means the talent pool for jobs will end up in secondary markets."
The Marcus & Millichap's 2019 Multifamily Investment Forecast Report notes that apartment projects have become more financially viable, as evidenced by 60,000 units in the pipeline countrywide. However, that's little relief given how few vacancies there are.
"The number of occupied units grew by 50,000 last year, outpacing supply growth nationally just as 37,000 new apartments came online," read the report. "The national vacancy rate declined to 2.4%, the lowest reading since 2002. A shortage of construction workers, a long approval process and higher development and financing costs are slowing the delivery schedule this year, curbing completions by roughly 2,000 units from last year's total."
"Historically, Canada has been heavily reliant on condominium owners to supply the rental market, filling the void that purpose-built rentals have not been able to close. Prices have climbed substantially for condo investors, though, slowing this practice… and pushing more residents in search of housing to the apartment market."
While secondary markets will enjoy the dregs of Toronto's renter pool, the city will remain popular with renters. As the city has matured into a leading North American tech hub, the vacancy rate is under even more pressure.
"Microsoft, Intel, Uber and other companies have plans to increase operations in the city and bring on new workers," continued the report. "Amid its solid reputation as a top innovator in tech and a mature ecosystem that supports the industry, the GTA will attract young professionals in greater numbers this year. Many new residents choose to rent, not only due to barriers to homeownership, but for greater mobility and to be near local employers, restaurants and nightlife."