RENTAL MANAGEMENT BUSINESSES CAN STAY OPEN IN ONTARIO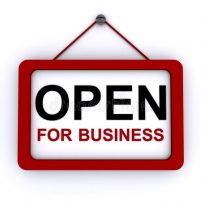 On March 23, the Ontario Government announced the mandatory shutdown of workplaces not deemed to be essential. Rental management has been deemed to be essential. Therefore, rental management businesses are legally allowed to continue their operations and keep their offices open for their employees.
However, that does NOT mean they should conduct business as was usual before Covid-19. ALL businesses should minimize in-person contact as much as possible, including operating by telephone or over the internet as much as possible. Rental businesses should limit the contact of their employees with building residents to the minimum necessary to perform urgent repairs and to maintain the essential operations of the buildings. See note B below for further precautions. More guidance will follow, based on the advice of the public health authorities.
Businesses which are NOT subject to the shut down premises order INCLUDE the following:
Rental property management and maintenance
13. Businesses that provide support and maintenance services, including urgent repair, to maintain the safety, security, sanitation and essential operation of institutional, commercial industrial and residential properties and buildings, including property management services, plumbers, electricians, custodial/janitorial workers, cleaning services, security services, fire safety and sprinkler systems, building systems maintenance and repair technicians and engineers, mechanics, (e.g. HVAC, escalator and elevator technicians), and other service providers who provide similar services
Other supporting services
7. Hardware stores and stores that provide hardware products necessary to the essential operations of residences and businesses;
9. Businesses that supply office products and services, including providing computer products and related repair and maintenance services, for individuals working from home and for essential businesses;
10. Safety supply stores (for e.g. work clothes, Personal Protective Equipment);
14. Businesses engaged in providing or supporting Information Technology (IT) including online services, software products and related services, as well as the technical facilities such as data centres and other network facilities necessary for their operation and delivery;
15. Businesses providing telecommunications services (phone, internet, radio, cell phones etc) as well as support facilities such as call centres necessary for their operation and delivery
17. Transportation and shipping services, including taxis, [Uber, Lyft,] delivery services and inter-city transportation of goods
32 Insurance
34 Financial services, including payment processing and payroll administration (in any employer)
40. Businesses that support environmental management/monitoring and spill clean-up and response, including environmental consulting firms, professional engineers and geoscientists, septics haulers, pesticides applicators and exterminators
41 Utilities
57. Businesses that provide personal support services
60. Businesses and all other organizations that support the provision of food, shelter, safety or protection, and/or social services and other necessities of life to economically disadvantaged and other vulnerable individuals,
65. Professional services including lawyers and para-legals, engineers, accountants, translators;
67. Land registration services, and real estate agent services and moving services;
68. Security services including private security guards; monitoring or surveillance equipment and services;
70. Businesses that support the safe operations of residences and essential businesses;
Notes
A.The numbers are the numbers that appears in the list of businesses found in the Backgrounder posted at the Newsroom of the Premier's office.
B.Businesses which leave their offices open should follow proper practices to maintain the health and safety of their employees and the public. That includes:
Social distancing (staying 2 meters — 6 feet — away from other people)
Frequent handwashing
Enhanced cleaning and disinfection
Accommodating self-isolation for people who have travelled outside Canada, or show have had close contact with a person with a known or presumptive case of Covid-19.
C.The Ontario business shutdown announced on March 23 does not preclude the provision of work and services by entities not on this list either online, by telephone or by mail/delivery. Teleworking and online commerce are permitted at all times for all businesses.
Story by: Canadian Federation of Apartment Associations