RENTAL LISTING ESSENTIALS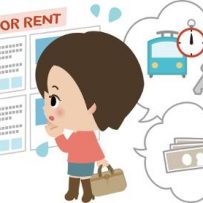 When your product is an apartment, you inherently have different challenges than you would if you were selling a different product, like a television or a book or a piece of software. Instead of trying to target a very broad audience, the trick for successful apartment marketing is to whittle down your list to a very small amount of people who are trying to rent your kind of apartment in your city, right now. And that's easier said than done.
As online advertising continues to evolve and play a more important role in apartment marketing it has become increasingly important to effectively fine-tune online marketing efforts. Optimizing online property listings can help generate more inquiries and leads for property owners and managers. It is easy to interpret industry tips or marketing guidelines  as "common sense", but more often than not we lose track of these proven techniques and fall back on past tendencies and fail to deliver the right message.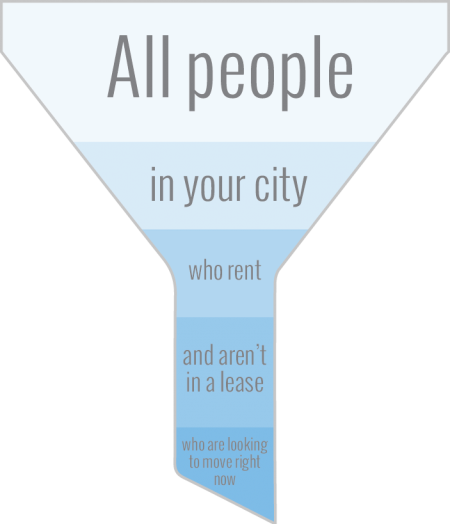 The following ten tips provide valuable insight on how to improve property advertisements online:
1. Photography:  Photos might not be mandatory, but they are highly recommended! Listings with photos almost always receive more views and click-throughs leading to more rental inquiries. You don't need to be a professional photographer or own expensive equipment to take great photos
* The main image should be one of the best images taken as this is the default image to show first.
2. Having Multiple Methods of Contact: It's encouraged to have multiple methods of communication available for prospective tenants. This could include phone, email and text message. Sometimes prospective tenants feel more comfortable sending an email or text message.
3. Crafting a Unique Title: The title is often the first thing a prospective tenant will see. Chances are a listing titled "apartment for rent" won't generate a lot of interest and click-throughs. Create a unique title that highlights some of the most important details.
* Websites often have a character limit for titles so make the most out of these characters!
4. The Short (Meta) Description: A meta description is essentially a short description pulled from websites that is visible before clicking through for all of the information. Much like the title, website viewers will see a short description before clicking on the advertisement.
* Meta descriptions are typically 100-160 characters in length. It varies from site to site.
5. Showing the Address: Many websites allow users to hide the address if desired, but this can deter potential tenants from inquiring if they have no idea where the place is. Some websites have Google Maps built in as well, and this mapping feature won't work if the address is hidden.
* Not comfortable showing the exact address? Use a nearby intersection instead.
6. Bulleted Lists: Avoid having a rental description fall into one giant, difficult-to-read paragraph. Bulleted lists are great for breaking up information and making it easier to read.
7. Appeal to a Renter's Interests: Put yourself into the mindset of a renter when composing a description and advertisement. Think about what renters really want to know and hit those key topics.
8. Optimizing Information for Advanced Search: Most websites have an advanced search function that allow users to narrow their results down by price, amenities, availability date, etc. Understanding the advanced search queries can help ensure you include the necessary information to appear in all of these advanced searches.
9. Utilize Added Features: Many sites have add-ons like the ability to upload floor plans, links to external sites, videos and so forth. If these features are available it's advised to utilize them where it's applicable.
10. Don't Leave Fields Blank: Just because it's not a mandatory field doesn't mean it should be skipped over. It's always best to include as much pertinent information as possible. The only time a field should be ignored is if it's not applicable.
Story By: Zach Pajtasz