Rental Housing Business Newsreel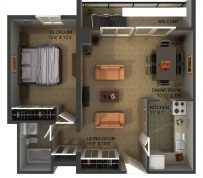 When looking at a new apartment, it can be difficult to imagine yourself living within the bare walls and empty rooms. By: Jennifer Brown Homes When looking at a new apartment, it can be difficult to imagine yourself living within the bare walls and empty rooms. Will your furniture fit? Is it too big? How much space will be left for entertaining once everything is in place? For some property management companies, reaching a specific demographic means employing tools that engage prospective...
read more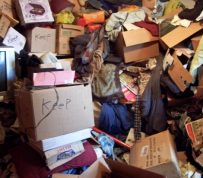 Windsor's fire department on Wednesday announced a new strategy to deal with hoarding. Fire chief Bruce Montone says hoarding is a safety and health concern. Montone says there is more public awareness of hoarding today, due to reality TV shows such as Hoarders. In a media release, Windsor Fire and Rescue said "a trend of increased cases of hoarding has developed in Windsor." In Windsor, different groups have been dealing with the problem on their own. Those groups will join...
read more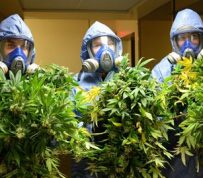 Oh No! I Have A Marijuana Grow-Op In My Rental Property! Chris Saracino I don't really, but what better way to get your attention? As landlords, most of us have heard of that old urban myth. You know the one… a guy who knows a guy, who's a landlord, who suddenly finds out that the perfectly nice couple who had been renting out the house were in fact running a marijuana grow-op. There are variations on the story as well, sometimes it's a crack house, sometimes it's a meth lab. This story — in...
read more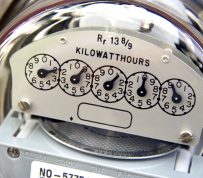 Independent Electricity System Operator Releases 2013 Ontario Electricity Data Ontario's Independent Electricity System Operator (IESO) today released 2013 statistics for electricity supply, demand and price in the province. "Ontario's electricity data for the past year reflects what we are seeing day-to-day on our Control Room floor – lower demands, increased local generation and an overall greater reliance on base supply," said Bruce Campbell, President and CEO...
read more
***Report highlights the rental housing industry's contribution to jobs, tax revenue, infrastructure investment and GDP
*** Don Mills – Ontario's rental housing industry contributed over $18.3 billion to the province's GDP in 2012, while supporting 147,000 full-time jobs and generating $7 billion in tax revenues to governments, according to a new report released today by the Federation of Rental-housing Providers of Ontario (FRPO). The report, along with a summary of highlights titled,...
read more
December 2013 marked the 10th Anniversary for Places4Students.com and the launch of their redesigned website!  The company's concept began with four years of extensive market research. The first version of their website was launched in December 2003. Since then, over 100 college and university campuses throughout North America have partnered with the service to provide off-campus housing solutions for their students, alumni and faculty. The first partner school to join Places4Students.com was...
read more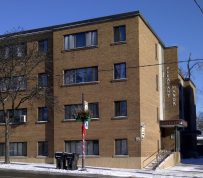 Pleasant Manor – 501 Mount Pleasant Road, Toronto Pleasant Manor is a quaint four storey walk-up in a lovely residential neighbourhood in midtown Toronto that surrounds a vibrant stretch of restaurants, cafés, and boutique shops.  The building in popular Mount Pleasant, offers 13 studios and 15 1 bedroom apartments for rent, a welcome addition to Hollyburn's growing rental community. Hollyburn's most recent acquisition, on the corner of Mount Pleasant and Millwood Road, features spacious...
read more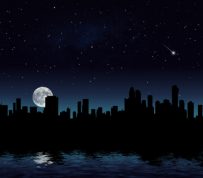 The recent extended power outages in the Greater Toronto Area over the holidays had us all scrambling to stay warm. Bathing, preparing meals and finding ways to pass the time were also difficult (if not impossible) to do. The 2012 outage report from power management company Eaton Canada showed that over 600,000 people were affected by the loss of power that year, with the majority of them living in Ontario. While the ice storm of 2013 caught many of us by surprise with its severity and scope,...
read more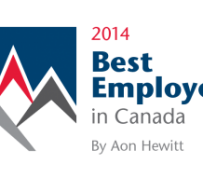 Sifton Properties Limited is proud to be recognized among the 50 Best Employers in Canada by Aon Hewitt, a research study that publicly recognizes organizations that have created great work environments. The Best Employers study gives participants an up-to-date perspective on performance across more than 20 human resources factors that drive employee engagement.  The primary requirement for being recognized as a Best Employer is creating and sustaining a highly engaged workforce, measured by...
read more
With technology constantly advancing, it can feel daunting to keep up with latest and greatest trends in online marketing. Every year, it seems like a new social media network is popping up and quickly grabbing the attention of users throughout the country. How can you sift through the fray and get to the heart of what really matters when it comes to marketing your apartment listings online? What are the statistics that might make you focus your energy on one social media behemoth over...
read more