Rental Housing Business Newsreel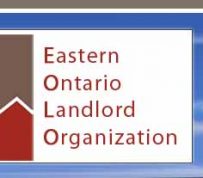 EASTERN ONTARIO LANDLORD ORGANIZATION News Release September 23 , 2013 New Ottawa garbage enforcement practices Garbage collection is quite a challenge for many landlords of both low-rise and high-rise buildings. The challenge is getting worse, and the risk of City fines or charges is getting more serious. To promote organic re-cycling and extend the life of the landfill, City Council recently reduced curbside residual garbage collection from once every week to once every two weeks. That...
read more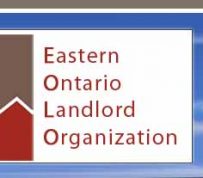 EASTERN ONTARIO LANDLORD ORGANIZATION News Release September 23, 2013 Applications to vary rent reductions The City of Ottawa will be mailing out notices of rent reduction to about 13,000 rental units in October or November of this year. Notices will go out to the affected landlords in September. The notices will state the percentage rent reduction which will be required unless the landlord applies to vary the reduction. A landlord may want to apply to vary the rent reduction for one or more...
read more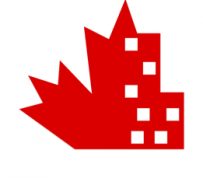 CFAA HOUSING POLICY STATEMENT Addressing housing and the needs of the homeless across Canada is a key issue for community leaders and policy-makers. Making sound decisions on housing policies depends on an understanding of housing markets and of Canadians' needs and preferences. Housing affordability Expectations about the price at which housing can be built or rented must be reasonable. Because it is new, newly-built housing cannot be affordable without substantial subsidies. New housing has...
read more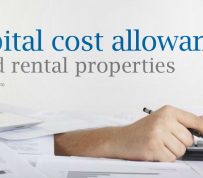 August 2013 For this year's federal pre-budget submissions, the House of Commons Standing Committee on Finance asked interested parties to propose between up to three recommendations. The Canadian Federation of Apartment Associations recommended: 1. Tax deferral on the sale of rental property and reinvestment in other property 2. Encouraging major building retrofits to save energy through improved tax treatment 3. Use of the savings from the expiry of the social housing operating agreements to...
read more
POLICY STATEMENT Addressing housing and the needs of the homeless across Canada is a key issue for community leaders and policy-makers. Many Canadians choose to rent their housing for a variety of reasons. For many low-income Canadians, renting is the cost-effective way for them to obtain suitable and adequate housing. However, for many years in Canada, public policies at all levels of government have promoted homeownership. Those policies and programs include the following: • tax-free status...
read more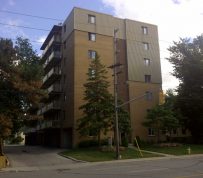 On Friday, October 4th, 2013, Skyline Apartment REIT made its first purchases in the city of Sarnia, ON.           The first property, at 200 London Road, is comprised of 49 units and had a purchase price of $2.8 million. The property has lots of surrounding green space and is minutes from Lambton Mall. The second property, at 1100 Wellington Street, is comprised of 29 units and was purchased for $1.4 million. The property is a short distance from the city's waterfront (with Port Huron,...
read more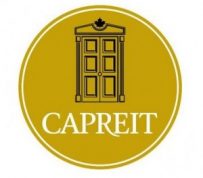 Significant Portfolio Growth Strengthens Portfolio Diversification and Enhances Risk Profile  Company Release – 11/05/2013 17:09 (November 2013) —   Canadian Apartment Properties Real Estate Investment Trust ("CAPREIT") (TSX: CAR.UN) announced today strong operating and financial results for the three and nine months ended September 30, 2013.   Three Months Ended Nine Months Ended September 30 September 30 2013 2012 2013 2012...
read more
11/14/2013 Centurion Apartment REIT is pleased to announce the pending acquisition of a newly built luxury apartment property in Toronto. The property contains 23 condominium quality suites ranging in size from 939 to 2,050 square feet and is located at 3443 Bathurst Street in Toronto.   It is anticipated that the acquisition will close in or around mid December 2013.
read more
Dickson Place 242 East 14th Avenue, Vancouver 20 Units $4,600,000 Dickson Place is a wood frame 20-suite three-storey apartment building located in Vancouver's popular Mount Pleasant neighbourhood, one short half-block to a wide range of amenities, cafes and bus transportation on Main Street. The subject features balconies, parking and storage. While the building has undergone renewal in several areas, this offering provides an excellent opportunity for an investor to update the suites...
read more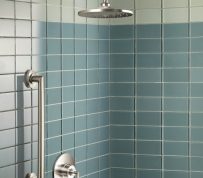 MAKE A BOLD, MODERN STATEMENT IN THE BATH WITH THE NEW ARRIS™ COLLECTION FROM MOEN CANADA Oakville, Ontario…With distinctive styling and crisp, cylindrical, geometric shapes, the new Arris™ bathroom collection from Moen is an ideal choice for homeowners looking to give their bathrooms a chic, modern update. Moen's new complete bathroom suite carefully considers the balance of style and function to provide a collection that is low profile, yet ideal for grand master baths. "We...
read more