Rental Housing Business Newsreel
The temperatures are dropping, the holidays have come and gone, and the sun sets earlier every day. This adds up to one inevitable conclusion – winter is here to stay. For property managers and landlords, winter adds a new set of responsibilities to your already full schedule. But with a little planning and preparation, you can get your building into tip-top shape to fight  the deep freeze. After all, the trusty Farmers' Almanac is calling for a colder than normal winter throughout most of...
read more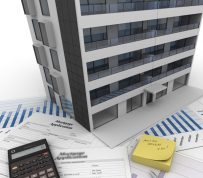 The current application of the HST self-supply rules to multi-residential buildings is contrary to sound housing policy. It is widely acknowledged that Canada would benefit from more purposebuilt rental housing construction, but the application of the HST self-supply rules create uncertainty and other disincentives to build rental housing. The purpose of the HST self-supply rules is to put builders on an equal footing with investors who buy a new (or substantially renovated) residential...
read more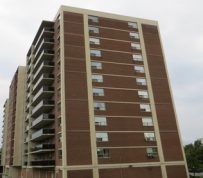 Starlight Investments Ltd. Expands Portfolio in Mississauga 100 DUNDAS STREET EAST, MISSISSAUGA, ONTARIO Starlight Investments Ltd. ("Starlight") is pleased to announce that it has completed the acquisition of a 169 unit multi-family complex, located at 100 Dundas Street East in Mississauga, Ontario. The property (the "Property") is a thirteen-storey high-rise located near the city centre, only minutes away from the popular Square One Shopping Centre.  The Property's location provides...
read more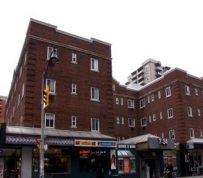 Starlight Investments Ltd. Expands Downtown Toronto Portfolio Starlight Investments Ltd. ("Starlight") is pleased to announce that it has completed the acquisition of a 35 unit multi-family residential building with street level retail, located at 77 Wellesley Street East in downtown Toronto, Ontario. The property (the "Property") is a four storey low-rise building located on the southwest corner of Church Street and Wellesley Street East. The Property is located  in the heart of a vibrant and...
read more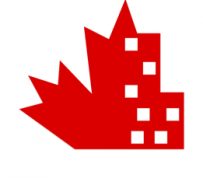 News Release           December 3, 2013  CFAA Addresses New Conservative Housing Caucus In late November CFAA addressed the new Conservative Housing and Construction Caucus CFAA advocated: improvements in the tax treatment of existing rental housing greater use of direct financial assistance to low-income households so that they can rent in the private market if they choose, rather than move into social housing. Besides helping the tenants, that direct assistance for low-income tenants would...
read more
2013 FRPO MAC Award WinnersThe Federation of Rental-housing Providers of Ontario (FRPO) is pleased to announce the winners of the 2013 FRPO MAC (Marketing, Achievement and Construction) Awards, as presented at FRPO's Awards Gala Dinner on December 5, 2013, in Toronto. Lifetime Achievement Award Jack Weinbaum – WJ Properties   Property Management Website Realstar Management  – www.realstar.ca   Property Management Advertisement Timbercreek Communities   Advertising Excellence –...
read more
November 27, 2013 Bill 77, the Hawkins Gignac Act (Carbon Monoxide Detectors), 2013 passed 3rd Reading by the Ontario Legislative Assembly today. This new law will require working carbon monoxide detectors in all homes with fuel-burning appliances or attached garages. Bill 77 has been proceeding through the legislative process for the past 4 or 5 years.  FRPO has worked Bill 77's author, Ernie Hardeman MPP, and also appeared before the Standing Committee on Social Policy, to provide advice and...
read more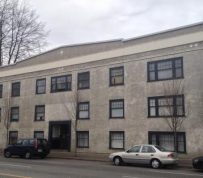 Langara Apartments   |   2930 Cambie Street, Vancouver 14 Suites -$3,250,000 Langara Apartments is a wood frame 14-suite three-storey apartment building located in Vancouver's popular Mount Pleasant neighbourhood within walking distance to a wide range of amenities, cafes and only two blocks to the Cambie Canada Line Station. Built in the 1940s, the property is improved on a corner C-2C zoned site providing an excellent opportunity for a future land assembly or for an investor to update...
read more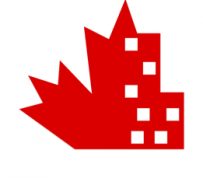 Given the recent deterioration of Canada's economy, there have been calls for restrictions on immigration in Canada. CFAA believes that immigration has played a major role in Canada's past economic development and that it should continue to do so in the future. Given a low birth rate and the changing age structure of the population, continued immigration will help Canada avoid the negative changes in the population structure that will wreak economic havoc in Japan and Europe in the coming...
read more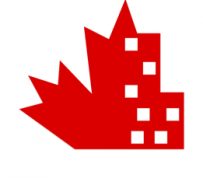 Commercial Packaged Gas and Oil-fired Boilers CFAA's main concern is that condensing boilers will not work in all existing applications, particularly in buildings of the age of the average apartment building. We recognize that for the replacement market the August 2010 update changes the requirements for Small Gas Hot Water boilers from 85% at March 2, 2015 to 84%, and for Large Gas Hot Water boilers from 87% to 86%. We suggest that the 86% should also be 84%. We trust that the technical...
read more