Rental Housing Business Newsreel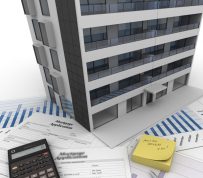 I was recently presenting to a room full of real estate agents in Montreal. The topic was lending values in different asset classes within their market. The brokers seemed to agree with the majority of what I was saying until we broached the subject of apartments and lending cap rates. The first person to comment on our numbers summarized it nicely by saying "we haven't seen a property trade at that high a cap rate since the Diefenbaker era". While I didn't fact-check this assertion, the point...
read more
The government has appointed Evan Siddall the new chief executive of Canada Mortgage and Housing Corp. Mr. Siddall, a former investment banker and special adviser to the governor of the Bank of Canada, will serve a five-year term starting Jan. 1. "His proven financial and capital markets expertise will be of tremendous value to CMHC," Jason Kenney, minister of employment and social development, who is responsible for the Crown corporation, stated in a press release. Mr. Siddall was born in...
read more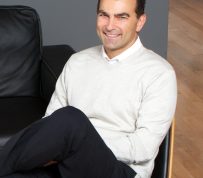 TORONTO – Timbercreek Mortgage Investment Corporation (the "Company") is pleased to announce that its board of directors (the "Board") has formally appointed Andrew Jones as chief executive officer ("CEO") effective January 20, 2014. "Given the increased reporting requirements associated with the corporate issuer regime and the steadily increasing role that Andrew has played in shareholder communications, we feel it is an appropriate time to formally appoint Andrew as the Company's CEO ,"...
read more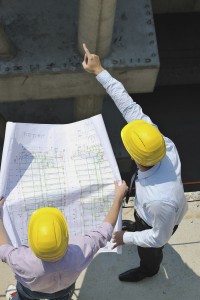 Concert and Jawl Properties are proud to have been selected by the Province of British Columbia as the successful bidder on a six-acre property in Victoria's James Bay. As part of a co-venture, the two companies are partnering to revitalize nearly an entire city block that will integrate office, residential and retail. The office component of the phased mixed-use development will be built to LEED Platinum in order to ensure the highest standards of environmental sustainability are met. Given...
read more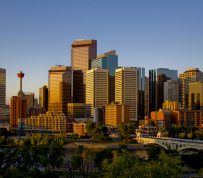 By BILL MAH, Edmonton Journal Apartment buildings are sprouting up across Edmonton at a rate not seen in recent memory. There are 46 apartment developments under construction in the region, according to commercial real estate firm CBRE. Those projects will add about 5,000 new rental units to the market. "An average year prior to the building boom would have been 1,000," said Bradyn Arth, an associate with CBRE's national apartment group Edmonton office. The last time Edmonton saw similar...
read more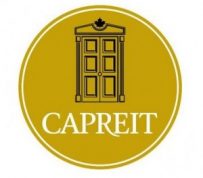 Charles Mandel | Property Biz Canada In the past few months, Canadian Apartment Properties Real Estate Trust (CAP.UN-T) has moved into three new markets: Dublin, Ireland, New Brunswick and Prince Edward Island. "We continue to increase the size and scale of our property portfolio, having already exceeded our annual target of acquiring between 1,500 and 2,000 suites and sites this year," Thomas Schwartz, the REIT's president and CEO, said in a statement. "More importantly, with recent purchases...
read more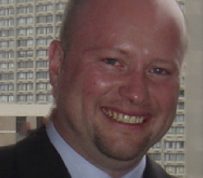 SCOTT ANDISON has been named President & CEO of the Federation of Rental-housing Providers of Ontario (FRPO) as of January 20, 2014. Previously, Scott was with Cushman & Wakefield (Canada) where he was the national practice leader for commercial property tax. He brings extensive government relations, board management, and association leadership experience gained through progressive positions throughout his career. He has held senior director and CEO positions with provincial and...
read more
12 Super Social Tips   |   By Erica Rascón, YARDI Social media is an integral part of today's consumer relations and marketing. As such, it pays to be on top of your social media game. A few tips will make your outreach efforts easier and more effective. 1. Create a user-friendly handle. Keep your username short and free from fancy characters. Users shouldn't have to flip through multiple screens on their QWERTY keyboards just to @, # or follow you. Those seconds (and characters) are precious!...
read more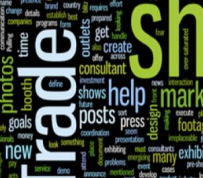 Wednesday, March 26, 2014 |  Michelangelos Banquet Centre 1555 Upper Ottawa Street, Hamilton ON             Why attend the trade show? To view new products in the Apartment Rental Industry. To meet new Suppliers & reconnect with current ones. To get competitive quotes from suppliers face to face. Networking with suppliers & landlords Its FREE to attend There will be FREE food and refreshments There are FREE draws with a chance to win an IPad touch! Vendors will be giving away FREE...
read more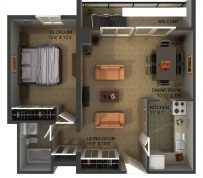 When looking at a new apartment, it can be difficult to imagine yourself living within the bare walls and empty rooms. By: Jennifer Brown Homes When looking at a new apartment, it can be difficult to imagine yourself living within the bare walls and empty rooms. Will your furniture fit? Is it too big? How much space will be left for entertaining once everything is in place? For some property management companies, reaching a specific demographic means employing tools that engage prospective...
read more