Rental Housing Business Newsreel
Martin Charlwood has a new role at the real estate conglomerate that bears his family name. Vancouver-based Charlwood Pacific Group recently announced it has appointed Martin as CEO of the company's real estate division. The real estate division includes Century 21 Canada, Century 21 Asia-Pacific, Centum Financial Group and Real Canadian Property Management. Most recently Martin was president and COO of Uniglobe Travel International and vice-chair of Century 21 Canada. During his time at...
read more
Wouldn't it be great if landlords could use a crystal ball to determine which applicants would make the best tenants?  It would certainly make a property manager's job easier!  Wrong choices can often lead to problems down the road and affect the landlord's bottom line negatively. Now more than ever, landlords need to utilize effective marketing tools and pre-screening methods, rather than a crystal ball.  Often, it's just easier to resort back to the same demographic of tenants they have...
read more
A lot has been written on the topic of social media marketing over the past few years. As a result, navigating through the various social media offerings has become increasingly difficult. Like all social strategies, there is not a 'one-size fits all' solution. The key is a long-term commitment – just like any other marketing plan. The other key is managing multiple networks and understanding how they overlap and how they are different. Owners and managers across Canada are using social...
read more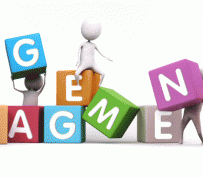 READY. SET. GO. While it is true that success in real estate is a result of 'location, location, location' 'rent, rent, rent' is equally as important. The ability to maintain rentable building space for financially sound tenants is the key to maintaining cash flow and helping owners achieve ownership goals. Retaining tenants is of paramount importance. Building owners expect their in-house management team to provide and maintain the programs and services that will keep...
read more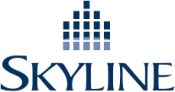 Founders reflect on Skyline's humble beginnings, exponential growth and recent milestones After closing out a year of milestones and achievements, Guelph-based Skyline Group of Companies has one more accomplishment to celebrate. The real estate acquisitions, management and investment company officially turned 15 on January 27. With three solid real estate investment trust (REIT) products collectively managing over $1.3 billion in assets, and a team of over 400-strong, Skyline and its founding...
read more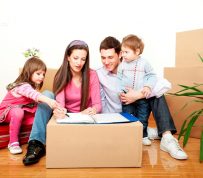 Dealing with rent increases isn't always easy. In order to have a happy tenant, the landlord and tenant must communicate well. Unfortunately, there comes a time when all landlords will need to increase the rent. For some it is keeping up with the market value or for others it is to offset the price of costly repairs. Here are some examples from FRPO on how to effectively communicate the annual rental increase to tenants. Click here to download the PDF form.     Rental Housing Costs are...
read more
Now in its sixth year of existence, bitcoin is rising in popularity, value, and accessibility. The question remains, however, if the digital currency can realistically open new doors for international commerce. Bitcoin is a digital currency that hit the marketplace back in 2008.  Like other currencies, its algorithm-based exchange rate fluctuates daily. The currency is not backed by a central bank or government; as such, it cannot be stored in a bank. Tightly encrypted online accounts...
read more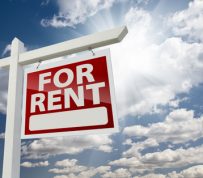 Every sale has steps to it. I believe that defining and creating a pipeline around those steps can help simplify your sales process and make you and your entire team more successful. In fact, when I was selling technology in the auto industry, it was vital not to cut corners or bypass any step…because each one played a role in the end result. So what are the steps to the sale / lease for your property(ies)? Step 1: The Interview Let's skip prospecting for the moment and start with the...
read more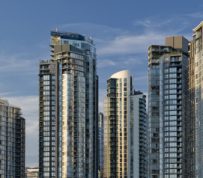 Prairies On Fire As Toronto Lags Some of Canada's major metro areas have seen soaring rental prices over the past decade, but which cities those are could surprise you. Canada's largest and most expensive rental markets saw some of the weakest rental rate growth over the past decade, while the biggest jumps took place on the booming prairies and even in Atlantic Canada, says BuzzBuzzHome in an analysis of data from the Canada Mortgage and Housing Corp. Regina saw the largest rental price hikes...
read more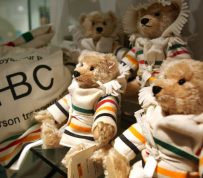 Hudson's Bay Co. is forging ahead with plans to spin off a real estate investment trust, as retailers continue to seek ways to unlock value from their properties. Some industry players questioned whether a REIT would still be in the works after HBC announced on Monday it is selling one of its best locations, the flagship Queen Street store in Toronto, to Cadillac Fairview Corp. Ltd. But HBC says the deal is intended to pave the way for a spinoff. "We are seriously focused on a REIT going...
read more