Rental Housing Business Newsreel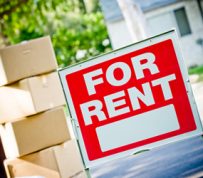 Now that we are knee-deep in Winter, it may not seem like the right time to be thinking of Spring. However, it is the perfect time. Just like most flowers, the rental market blooms in the Spring, bringing with it heightened sales calls, unit showings and turn-over. If you've been in the property management business for a while, you know that the best way to save on costs is through tenant retention. We've compiled a series of articles to help you prepare and excel this coming season!   Survey:...
read more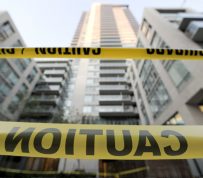 Report warns of excess supply of rental units in Toronto and Vancouver Canada's rental market is on a downward slope but is not headed for a crash, a new report concludes. The demand for rental units peaked nationally in 2012, according to an analysis that will be released Thursday by Canadian Imperial Bank of Commerce economist Benjamin Tal. Toronto hit its pinnacle in 2012, while Vancouver did so last year. The large number of condos that are still being built in both of those cities will...
read more
Attracting a Millennial Tenant Base to Your Property Fast-moving,tech-savvy and discerning in style, members of the Millennial generation—or those born between 1980 and 2001—take plenty of time to assess their needs and wants before deciding on a living space. Whether they are coming from university lecture halls or settling into a burgeoning career, many 20- and 30-somethings crave a comfortable brand of communal living that accommodates their social lifestyle. That sociability is one reason...
read more
Gyms, movie theaters, and swimming pools are no longer on the top of the most-wanted amenities list. As more residents choose to rent as a lifestyle, they expect more services. Multi-Housing News talked to a panel of multifamily experts to discuss the latest amenities trends in apartment communities, and how rental professionals can keep up with the changing landscape. Focus on convertible spaces. Instead of dedicating a room to a movie theater or gym, create a multi-purpose room. Renters can...
read more
"But they seemed like such nice people!" Famous last words of the landlord whose bad tenant was just about dragged out of their property by the police department, eviction order in hand, and told to remove his belongings from the sidewalk in no less than two hours. The landlord surveys the broken windows, cigarette burns in the carpeting, torn off doors, and shivers at the lost rent for the past three months. Five months earlier that landlord had had three other prospects, each of whom was...
read more
Martin Charlwood has a new role at the real estate conglomerate that bears his family name. Vancouver-based Charlwood Pacific Group recently announced it has appointed Martin as CEO of the company's real estate division. The real estate division includes Century 21 Canada, Century 21 Asia-Pacific, Centum Financial Group and Real Canadian Property Management. Most recently Martin was president and COO of Uniglobe Travel International and vice-chair of Century 21 Canada. During his time at...
read more
Wouldn't it be great if landlords could use a crystal ball to determine which applicants would make the best tenants?  It would certainly make a property manager's job easier!  Wrong choices can often lead to problems down the road and affect the landlord's bottom line negatively. Now more than ever, landlords need to utilize effective marketing tools and pre-screening methods, rather than a crystal ball.  Often, it's just easier to resort back to the same demographic of tenants they have...
read more
A lot has been written on the topic of social media marketing over the past few years. As a result, navigating through the various social media offerings has become increasingly difficult. Like all social strategies, there is not a 'one-size fits all' solution. The key is a long-term commitment – just like any other marketing plan. The other key is managing multiple networks and understanding how they overlap and how they are different. Owners and managers across Canada are using social...
read more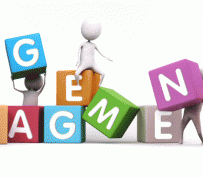 READY. SET. GO. While it is true that success in real estate is a result of 'location, location, location' 'rent, rent, rent' is equally as important. The ability to maintain rentable building space for financially sound tenants is the key to maintaining cash flow and helping owners achieve ownership goals. Retaining tenants is of paramount importance. Building owners expect their in-house management team to provide and maintain the programs and services that will keep...
read more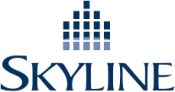 Founders reflect on Skyline's humble beginnings, exponential growth and recent milestones After closing out a year of milestones and achievements, Guelph-based Skyline Group of Companies has one more accomplishment to celebrate. The real estate acquisitions, management and investment company officially turned 15 on January 27. With three solid real estate investment trust (REIT) products collectively managing over $1.3 billion in assets, and a team of over 400-strong, Skyline and its founding...
read more