Rental Housing Business Newsreel
Now in its sixth year of existence, bitcoin is rising in popularity, value, and accessibility. The question remains, however, if the digital currency can realistically open new doors for international commerce. Bitcoin is a digital currency that hit the marketplace back in 2008.  Like other currencies, its algorithm-based exchange rate fluctuates daily. The currency is not backed by a central bank or government; as such, it cannot be stored in a bank. Tightly encrypted online accounts...
read more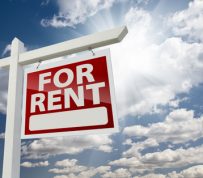 Every sale has steps to it. I believe that defining and creating a pipeline around those steps can help simplify your sales process and make you and your entire team more successful. In fact, when I was selling technology in the auto industry, it was vital not to cut corners or bypass any step…because each one played a role in the end result. So what are the steps to the sale / lease for your property(ies)? Step 1: The Interview Let's skip prospecting for the moment and start with the...
read more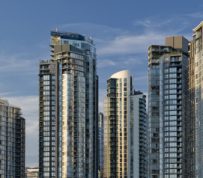 Prairies On Fire As Toronto Lags Some of Canada's major metro areas have seen soaring rental prices over the past decade, but which cities those are could surprise you. Canada's largest and most expensive rental markets saw some of the weakest rental rate growth over the past decade, while the biggest jumps took place on the booming prairies and even in Atlantic Canada, says BuzzBuzzHome in an analysis of data from the Canada Mortgage and Housing Corp. Regina saw the largest rental price hikes...
read more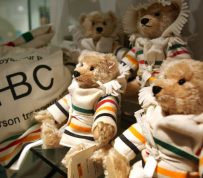 Hudson's Bay Co. is forging ahead with plans to spin off a real estate investment trust, as retailers continue to seek ways to unlock value from their properties. Some industry players questioned whether a REIT would still be in the works after HBC announced on Monday it is selling one of its best locations, the flagship Queen Street store in Toronto, to Cadillac Fairview Corp. Ltd. But HBC says the deal is intended to pave the way for a spinoff. "We are seriously focused on a REIT going...
read more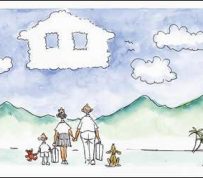 It's up to government to unlock the door to affordable housing  I was fortunate to attend the recent National Multi-Housing Council's (NMHC) annual Apartment Strategies Conference in Boca Raton, Florida.  Fortunate, not just to get break from Toronto's minus-20 temperatures, but to also get a glimpse of the future for housing in Ontario. One of the highlights was a presentation by NMHC President Doug Bibby, where he highlighted a barrage of major trends for rental housing in the U.S....
read more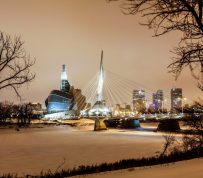 Across Canada, housing prices slowed down in 2013, but in Manitoba, there are no signs of the housing crunch abating. Last month, the average house price in Winnipeg surpassed $300,000 for the first time ever, according to new data from the Canadian Real Estate Association. Good news if you are looking to sell, but tougher if you are just getting into the housing market. However, it is not just home buyers who should be concerned about this news. Because the housing system is interconnected,...
read more
The rental apartment vacancy rate in Calgary was 1% in October 2013, down from 1.3% a year earlier, says Canada Mortgage and Housing Corp. (CMHC). "A record level of net migration has continued to support rental demand in Calgary, thus putting downward pressure on the vacancy rate," said Richard Cho, CMHC's senior market analyst for Calgary. "A modest decline in the supply of rental units also contributed to the reduction in vacancies." According to CMHC, the number of rental-specific...
read more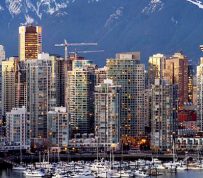 Construction in B.C. hit a new record in the third quarter of 2013 by breaking the $300 billion mark,  according to a new report by ACEC-BC. Total capital cost of major projects in B.C. was up 1.6 per cent over the previous quarter and 31.1 per cent higher than the year before. All industrial categories experienced increases, but Commercial projects had the largest percentage gain at six per cent or $0.5 billion to reach $9 billion, 13.6 per cent higher than the same quarter as last year. The...
read more
As of January 1, 2014, the 2012 Ontario Building Code came into effect. Parts of the code, especially those concerned with energy efficiency and on-site sewage systems, will come into force over the next few years, but the 2012 Ontario Building Code contains regulations that all property managers and building owners should be aware of.  Property Protection and Health The 2012 Building Code has enhancements to property protection and health, including: Removing window screens as an acceptable...
read more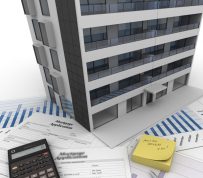 I was recently presenting to a room full of real estate agents in Montreal. The topic was lending values in different asset classes within their market. The brokers seemed to agree with the majority of what I was saying until we broached the subject of apartments and lending cap rates. The first person to comment on our numbers summarized it nicely by saying "we haven't seen a property trade at that high a cap rate since the Diefenbaker era". While I didn't fact-check this assertion, the point...
read more