Rental Housing Business Newsreel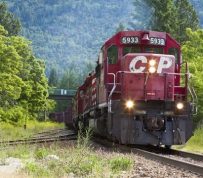 Story by: BNN Canadian Pacific Railway Ltd. (CP.TO -3.34%) has formed a partnership to develop its portfolio of surplus real estate, as the company looks for new ways to boost cash flows and shareholder value. Hunter Harrison, CP chief executive officer, has been saying for more than a year the Calgary-based company wanted to sell real estate worth $2-billion as part of its efforts to become leaner and more efficient. The announcement on Tuesday did not put a dollar value on the portfolio, and...
read more
Story by: Financial Post  Target Canada isn't the only retailer closing its doors in Canada. On Thursday, Sony announced it was shuttering stores in the country. They add their names to a growing list of retailers who have recently closed some stores or are closing altogether in Canada. Here is a list of recent notable closures: Target Canada — Target Corp. announced its decision to close all its stores on January 15. – Shuttering 133 stores, affecting 17,600 employees – "We were losing money...
read more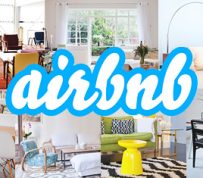 Story by: Joe Hoffer | Cohen Highley It has never been easier for tenants to earn additional cash by subletting their rental units on a short-term basis to transient occupants. Websites like AirBnb, Kijiji and Craigslist put tenants in touch with people seeking short term rentals, but want to avoid staying in a hotel or bed and breakfast. Landlords have legitimate risk management concerns when tenants run commercial sublet operations in apartment buildings. Unless you are diligent about...
read more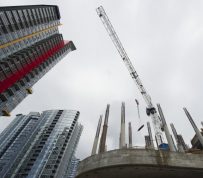 Story by: Barbara Yaffe, Vancouver Sun Columnist Social and economic forces increasingly are making it fashionable to rent. But Vancouver-area developers aspiring to respond to demand are facing tougher constraints than anywhere else in Canada. Despite a low vacancy rate and investor interest, builders in Metro Vancouver are thwarted by a "chronic shortage of sites, municipal bureaucratic barriers and the cost of land," reports David Goodman, a prominent Vancouver realtor specializing in...
read more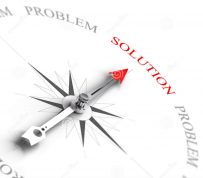 Story by: Dee Allomong Let's face it. The property management profession is essentially about relationship management; property managers mediate relationships between owners, tenants, and vendors. While knowledge of industry laws and best practices is critical, it alone is not enough to make you successful as a professional property manager. You must also be able to deal with people. In a perfect world problems never occur. You do everything you are supposed to do. You put important property...
read more
Story by: Michael Aynsley  |  BuzzBuzzHome Calgary-area home sales are expected to fall four per cent this year while prices remain relatively stable with a modest increase of 1.58 per cent, said the Calgary Real Estate Board in its annual forecast. Although sales levels are expected to dip, CREB says previously tight conditions throughout 2014 indicate that rising supply would push the market into more balanced conditions, supporting price stability in 2015. However, the board warns there are...
read more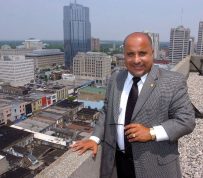 Story by: Norman DeBono, The London Free Press London landlord Shmuel Farhi has shed some of his core-area holdings in a $60-million deal. Farhi sold two central properties and another on Exeter Rd., in a deal with True North Commercial Real Estate Investment Trust that included 10 Ontario properties. "It was a good opportunity," Farhi said. "They're looking within three years to have a billion dollars in assets. We got cash for assets." Farhi also said he invested in True North in a move to...
read more
Story by: CBC News Toronto's condo boom showed no signs of slowing in 2014, as the number of units rented last year across the GTA increased by 15 per cent from the previous year's level, market research firm Urbanation said Monday. According to the company, 22,765 condos were rented out across the city via the MLS website — and that figure doesn't include rentals that are arranged privately or through websites such as Craigslist and Kijiji. The yearly figure is up by 15 per...
read more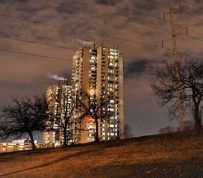 Story by: JENNIFER CHAN So you acquired a new building, but it needs a little bit of work. Perhaps the features are dated, the name is passé, or the reputation has taken a hit. One way to start fresh is to rebrand your building, revitalizing your apartment community inside and out. Here are some steps you can take as part of a systematic approach to turning your complex around. Create a story around your product Your brand is what sets you apart from other communities. It puts a face to your...
read more
Story by: JENNIFER CHAN As the new year gets underway, you might be thinking about ways to make your rental business more efficient and profitable in 2015. Before mapping out your plan to meet those goals, it can be helpful to understand the current marketing landscape so you can fine-tune your strategy accordingly. As renter behavior changes and new technologies emerge, here are some ways to stay on top of the game in the upcoming year. Market the experience Apartment marketing is becoming...
read more