Rental gaps closing between Montréal, Toronto, Vancouver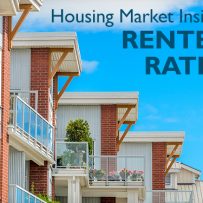 CMHC's latest Housing Market Insight on the Montréal housing market focuses on renter trends from 2011 to 2016. More specifically, it compares the proportion of renters in Montréal with the proportion of renters in Toronto and Vancouver. Historically, Montréal has been known for having a much higher proportion of renters than the other two cities. Here are some revealing highlights from the Insight:
From 2011 to 2016, the difference between Montréal's renter rate and those of Toronto and Vancouver decreased. The driving force for this change, on the Montréal side, was the decrease in renters among non-immigrant households.

This trend was most pronounced among non-immigrant households aged 25 to 34. For this segment of the population, renter rates are now actually lower in Montréal than in the two other regions.

The situation was similar for non-immigrant baby-boomers couples. Montréal's renter rate for this age category is now lower than Vancouver's, and about the same as Toronto's.

The proportion of renters among immigrant households changed little in all three cities during the period covered.
Looking again at non-immigrant households aged 25 to 34, from 2011 to 2016, the proportion that were renters rose by:
10.4 percentage points in Toronto

7.4 percentage points in Vancouver

only 1.9 percentage points in Montréal
Some might link these increases to the notion that millennials prefer the flexibility offered by rental accommodation. This is a partial explanation, at best. A more complete potential explanation: much higher price increases in Toronto and Vancouver than in Montréal have prevented many young households from becoming first-time buyers in those two regions.