Rental demand to boost further apartment construction – CMHC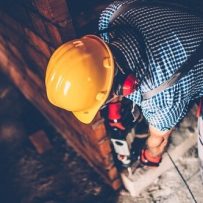 Ever-increasing prices in Canada's hottest residential markets will trigger accelerated demand for rental space – in turn driving near-future growth in apartment construction, according to the Canada Mortgage and Housing Corporation.
In its Fall 2018 Housing Market Outlook, the Crown corporation stated that this would be especially evident in Ontario and Atlantic Canada.
"Single-family existing home sales and starts will post a partial recovery in 2019 as better than expected job growth and migration levels encourage buyers to re-enter the market before sales and starts ease further into 2020."
Preliminary housing starts data for October 2018 showed that multi-family dwellings were the main drivers of Toronto's starts volume, which grew by 53% year-over-year.
"Strong pre-construction sales of more affordable townhomes and condominium apartments over the past two years continue to lead to housing starts in 2018."
Read more: GTA rents continue surge
Meanwhile, activity in British Columbia is "anticipated to moderate as a result of slowing economic and population growth while MLS® average prices are anticipated to see a halt to growth as market conditions in parts of the province have softened considerably."
Indeed, the CMHC's preliminary numbers indicated a massive 49% year-over-year decline in Vancouver's starts last month. The single-detached sector took a major hit with a 19% shrinkage, while all other asset classes fell by 53%.
"Construction activity for the month was concentrated in the City of Vancouver, which accounted for over half of all starts with several major projects. With the resale home market softening over the course of 2018, new home construction for the year is on track to be slightly below the total for 2017," the CMHC explained.