Rent rates in Toronto shot up significantly last year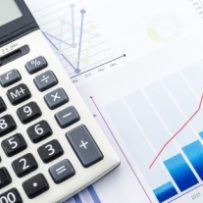 In a new report, the Toronto Real Estate Board announced that the average rents for one-bedroom and two-bedroom condos in the GTA noticeably went up on an annual basis in Q4 2017, based on transactions reported by the metropolitan area's brokers through the Board's MLS® System.
The average rent for one-bedroom condo apartments in TREB's jurisdiction went up by 10.9% on a year-over-year basis in the 4th quarter, up to $1,970. Meanwhile, the average two-bedroom condom apartment rent increased by 8.8% over the same period, up to $2,627.
"As the population in the GTA continues to grow, so too does the demand for rental accommodation. The problem is that rental supply has not kept up with the increase in demand in recent years. The result has been low vacancy rates and intense competition between renters for available units. This competition has underpinned very strong growth in average rents," TREB president Tim Syrianos said last week.
The number of condo apartments listed during Q4 2017 went down by 3.4% compared to the year prior. The number of units leased fell by 0.7%.
"Looking forward, we continue to have concerns that rent control legislation announced in conjunction with the Ontario Fair Housing Plan will preclude additional rental supply coming on stream, both in the purpose-built and investor-held condominium apartment segments," TREB director of market analysis Jason Mercer explained.
"Going further, it is possible that current owners of condominium apartments could choose to list their units for sale to take advantage of recent price gains rather than rent their units to tenants under the new rent control regime."