RENT CONTROL – A SHORT-TERM FIX WITH LONG-TERM CONSEQUENCES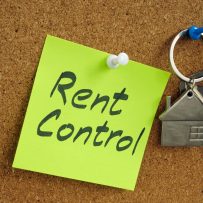 Inflation and affordability are front and centre for Canadians and Albertans. To truly tackle the affordable housing crisis we need more supply, and specifically increase purpose-built rental availability. This requires exploring alternative avenues that foster innovation, encourage investment, increase supply and provide financial support to our most vulnerable.
Housing markets nationally, provincially and even regionally can vary greatly. The Calgary market is facing the highest degree of immediate stress in Alberta, which can quickly spread to other Alberta cities. While the scale and immediacy of these challenges may differ, the actions and solutions needed to address them remain the same.
In Alberta, rent control has become a hot topic. Due to significant recent increases in rates in municipalities such as Calgary, it would appear to be a simple solution to a seemingly "straightforward" problem. Over the past year, the average one-bedroom unit has increased by 17.2 per cent and a two-bedroom has increased by 16.9 per cent. This follows an extended period of relatively flat rental rates. Canada Mortgage and Housing Corp. (CMHC) data shows that from 2013 to 2019, the average rental rate for a one-bedroom unit increased from $1,039 to $1,079 (0.6 per cent a year) and two-bedroom increased from $1,220 to $1,294 (1.0 per cent per year). In most jurisdictions, rent control would allow for a two per cent per year increase.
What has changed? New rental supply can't keep up with significant and rapid population growth. This is despite the industry building record numbers of new housing units, specifically purpose-built rentals across Alberta's largest cities.

But it can take three to 12 months to get approvals for new buildings, and then another 18 to 24 months to construct them. Rental supply is coming, but it takes time and we need even more of it.

Rent control policies can ultimately prove to be ineffective in addressing the causes of unaffordability. It is a short-term fix with long-term implications. It often leads to underinvestment in the maintenance of existing buildings while acting as a barrier to investment in new projects. Exploring policies that will slow the momentum of new rental projects is not the answer.

Government tools to make projects feasible have been a key factor leading to the increased construction of purpose-built rental units. Large and mid-size rental buildings have historically not been financially viable. They are expensive, require ongoing management and are exceedingly risky. As a result, many lenders, builders and developers have historically avoided the market altogether. In recent years, the introduction of a new tool by CMHC called MLI Select allows builders and developers to access higher loan-to-value ratios, increased amortizations (40 to 50 years), lower debt coverage ratios, and reduced premiums. To qualify for the incentives, new buildings have to meet affordability and energy efficiency requirements.
This has resulted in an explosion in interest from companies that otherwise never would have entered the world of rental housing. Unfortunately, many of these units are not yet finished and the true benefits of this policy haven't yet been seen. When we balance supply with demand, we see healthy and affordable rental rates, as was seen from 2013 through 2019.

Better alternatives to rent control exist — ones that focus on increasing supply while providing financial support to those who need it most. Many have been recently put forward as part of The National Housing Accord: A Multi-Sector Approach to Ending Canada's Rental Housing Crisis. The full report is worth a read, but some of the recommendations include:

• Reform CMHC fees and the federal tax system, including changes to capital cost provisions and eliminating the GST/HST on purpose-built rental housing to incentivize the construction of purpose-built rental housing.

• CMHC should provide low-cost, long-term fixed-rate financing for constructing purpose-built rental housing, as well as financing to upgrade existing purpose-built rentals to make them more accessible, climate-friendly and energy efficient.
• Federal government should support existing renters by creating a Homelessness Prevention and Housing Benefit to provide immediate rental relief for households at imminent risk of homelessness; and reforming the Canada Housing Benefit to better target individuals and families with the greatest housing needs by replacing it with a Portable Housing Benefit).

Rent control is pointed to by many as the easy solution, but it ignores the greater forces that affect what drives rental rates and the need for more supply. Better solutions exist and the tools are readily available. Let's get going.
Story by: Calgary Herald