Regulatory By-Law for Apartments recommended by Licensing Committee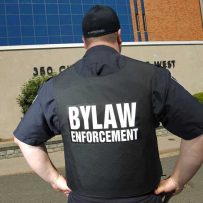 Story by: GTAA
On Wednesday, November 30, 2016 Toronto's Licensing & Standards Committee approved the staff recommendation to create a new regulatory by-law for rental apartment buildings that requires property owners to:
register the building with the City of Toronto and submit required information;
have a process for receiving, tracking and responding to tenant repair requests;
notify tenants of service disruptions, property standards appeals, work orders and cleaning plan,
install notification board in central location;
use licensed pest management professionals;
have a waste management plan;
have a cleaning plan;
use contractors with certification from Ontario College of Trades to conduct maintenance of HVAC and plumbing systems
have a state of good repair capital plan; and
pay all applicable fees.
City staff will prepare this for the March 6, 2017 meeting of Licensing and Standards Committee.
The Committee also recommended CASH GRAB Option D.  Which was the lowest cost option: $8/door/year.
Option D: Program budget of $4,442,904, funded:
45% recovered from a $8 registration fee per unit per year ($2,028,542)
15% recovered through revenues from enforcement action ($637,200)
40% recovered from the tax-base ($1,777,161)
The Executive Director of MLS will report to Budget Committee during the 2017 Operating Budget process on the program budget and the six additional FTEs required to implement the program proposed.
What does this mean? 
The recommendations will be at City Council on December 13, 2016 for ratification or amendments.  As it stands, City Council will likely approve them as detailed above.
GTAA will continue to work toward decreasing the cash grab.  It was noted that salary of the proposed new inspectors is $120,000/year EACH … and 6 new inspectors are recommended!
Worth noting is that Councillor Giorgio Mammoliti recommended that "consideration of this item be deferred indefinitely" but unfortunately, his motion lost.  He acknowledged that this will increase costs and does not support hiring new City staff.  We need more like him on Council.