Regulations and Statutes in Force as of January 1, 2020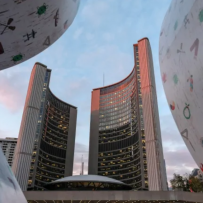 The following legislation and regulation changes come into effect on January 1, 2020. They are listed by responsible ministry:
Ministry of Municipal Affairs and Housing
Amendments to the More Homes, More Choice Act will:
Help increase housing supply by freezing municipal development charge rates at the time a site plan application or zoning amendment application is submitted to a municipality. The rate freeze continues for two years after an application is approved by a municipality.
Additional amendments also allow for deferral of municipal development charges payments specifically for institutional, rental and non-profit housing developments to:

Six annual installments beginning at occupancy for rental housing and institutional developments.
21 annual installments for non-profit housing developments.

The legislation provides authority for municipalities to charge interest to cover costs associated with the deferral and the freeze with no maximum interest rate prescribed.
The fee to file an appeal under the Line Fences Act will increase from $329 to $335 on January 1, 2020:
The fee is adjusted every year to reflect inflation as defined by the Consumer Price Index for Ontario.
Amendments to Ontario's Building Code will:
Improve alignment with the 2015 National Construction Codes, including improvements relating to:

Fire prevention and early detection and warning systems.
Structural sufficiency of buildings to withstand external forces and improve resilience.
Accessibility requirements for barrier-free access.
2020 could be a transformative year in Toronto. Here's what to expect at city hall
Last year, politics in Toronto were marked by tension.
There were threats of provincial cuts, tremendous uncertainty around future transit plans, and big questions about how to pay for the kind of big-picture, city-building projects that Toronto so desperately needs.
With the start of a new year here, many of these issues linger. And as the city enters a brave new decade, council is bracing for more challenges.
Housing plan rolling out
Housing affordability has long been a hot topic in Toronto, and that shows no signs of changing in 2020.
This year marks the start of the city's new decade-long, $23.4-billion housing plan that involves approving 40,000 new affordable rental homes, including 18,000 new supportive units for vulnerable residents. An update on proposals gathered for the Housing Now program, which aims to use 11 city-owned sites for affordable development, is also expected early this year.
But getting shovels in the ground won't happen overnight. While the city is chipping in $8.5 billion, more cash is needed.
"I will be working hard with the other orders of government to ensure the entire plan is fully funded," Mayor John Tory has said.
One newly-confirmed housing boost coming is a federal-provincial partnership providing rent subsidies to low-income and marginalized residents including renters in Toronto.
New visions for neighbourhoods
Transformative neighbourhood proposals could be a key theme for 2020.
Coun. Kristyn Wong-Tam said one iconic downtown roadway in particular — Yonge Street — could be transformed with a safety focus, with recommendations set to come to council next summer.
"We have an opportunity to rethink, re-imagine, and ultimately redesign and reconstruct Yonge Street for the next 100 years," Wong-Tam said, "and that includes opportunities to widen the sidewalk to put pedestrian priority emphasis on this downtown portion."
There will also be updates on the city's ambitious Rail Deck Park concept early in the new year, and more consultations are expected for Alphabet's Sidewalk Labs proposal which, if approved by council this spring, could transform a nearly five-hectare site on the waterfront into a so-called "smart city."