Last chance to register for Canada's most comprehensive Rental Housing Conference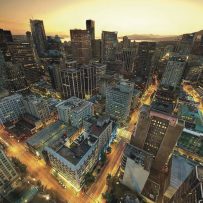 CFAA 2014 Rental Housing Conference – Registration deadline: Tuesday, June 3!
CFAA's Rental Housing Conference is fast approaching. The deadline to register for the conference is Tuesday, June 3. The conference runs June 9-11, at the Sheraton Vancouver Wall Centre Hotel.
This year's conference is the most comprehensive CFAA has put on. In addition to the building innovations bus tour on Monday, June 9, there will be 31 education sessions, in 6 streams, and 4 keynote speakers from June 10 to 11.
__________________________________________________________________________________________________________________________________
June 10 topics include:
Major rental housing sales across Canada
Executive round table
Social media for employees – policy & enforcement
June 11 topics include:
Revenue management – principles and software
Compensation & organization trends in rental housing
New ways to collect payments from tenants
The 4 keynote speakers will be CIBC Deputy Chief Economist Benjamin Tal, award-winning business motivational speaker Michelle Ray, apartment leasing expert Lisa Trosien, and Vancouver-based real estate consultant Michael Geller.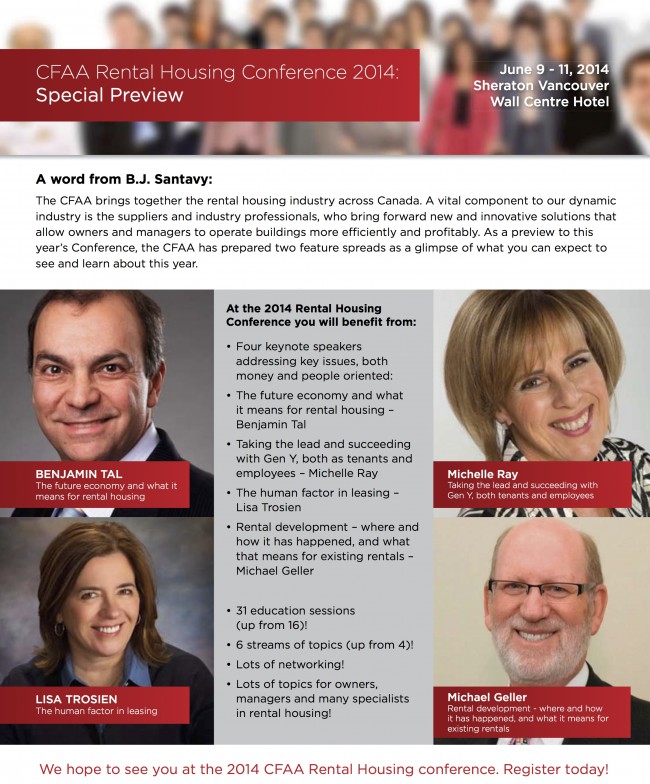 For a complete schedule of topics and events, or to register, go to:
http://cfaa-fcapi.org/conferencespol.php.
For questions, email admin@cfaa-fcapi.org or call CFAA at 613-235-0101.