Rebranding Your Community: 7 Steps to Get Started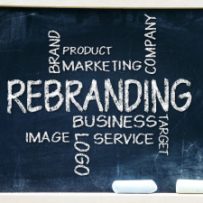 Story by: JENNIFER LYONS
Is your community in need of a rebranding? If you've given your property and your marketing plan a thorough review and decided it's time to make some changes, where do you begin? A large-scale rebranding project can be time consuming, expensive and a lot of work, so preparation is key.
As you get the ball rolling on your rebranding efforts, consider these seven steps that will help you define your process and set yourself up for success.
1. Know your community's strengths.
Crossing this off the to-do list is as easy as answering one question: What is it that makes your community special and unique? Perhaps it's your wonderful location in the heart of the city. Or, a fantastic rooftop deck with amazing views. Maybe your community is a great fit for families, with kid- and family-friendly on-site amenities and highly rated schools nearby. Whatever your community's unique value proposition may be, consider building your rebranding campaign around it.
2. Define your target market.
Whom are you hoping to attract to your property? Think about what demographic or psychographic groups would be a great fit for your rebranded community: Young professionals? Students? Long-term renters? Retirees? Knowing your audience is key to building a brand that will resonate with a particular group. And, if part of your motivation for rebranding is to increase revenue by raising rental prices, consider the wants, needs and tastes of your new target demographic. What kinds of experiences and amenities will a more luxury-oriented renter expect?
3. Audit your current marketing materials.
Take inventory of your marketing materials, making sure to include everything you currently use, from your website and social media sites to printed materials and signage. Don't forget to include your logo and any color schemes you use to promote your community. Once you have everything in front of you, make notes about what you like, what you don't like, and what seems outdated or irrelevant. Don't forget to solicit opinions from others, especially staff members and current residents.
4. Consider your budget.
Rebranding efforts can be as small as refreshing some brochures or as large as implementing a new logo design across the board or building a new website from scratch. The scope of your rebranding will likely depend on your budget. Prioritize your requests into "must-haves," "nice-to-haves" and "wish list" items and allocate funds accordingly. Remember, a project of this scale can be rolled out over time, giving your bottom line some time to recuperate.
5. Get your staff on board.
People are often resistant to change, but your success in a project like this depends on having the support of your colleagues and team members. Sit them down and explain the goals and timeline of the rebranding, and discuss how they should explain the project to residents. Most importantly, ask them for their feedback! As the people with the most frequent, day-to-day interactions with residents and potential renters, they should have a wealth of information about the way your brand is perceived. Ask specific questions and take plenty of notes.
6. Find help.
Tackling a rebranding campaign in addition to your everyday responsibilities can be overwhelming. As your budget allows, assemble a team of experts to help you make your goals a reality, whether that means bringing in a graphic designer to freshen up your logo, a copywriter to rewrite your website and marketing materials, a photographer to take new pictures of your building's amenities and available units or a social media expert to take your Facebook, Twitter or Instagram presence to the next level.
7. Make a game plan.
Now that you've set some goals and done your homework, it's time to make a concrete plan. Putting your rebranding plan in writing and including details like costs, deadlines and responsible parties can go a long way toward keeping you on-time and on-budget, while keeping everyone on your team in the loop and minimizing your own stress.
With planning, preparation, dedication and clear goals, tackling a rebranding campaign for your community can be a satisfying project — and one that can have a strong, positive effect on your ability to attract new residents, retain current renters and increase revenue.