Rate-Cut Odds Rise in Canada as Commodity Carnage Offsets Poloz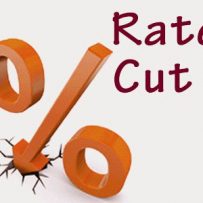 By: Allison McNeely, Bloomberg News
Bond investors are testing Stephen Poloz's optimism that the Canadian economy is heading for recovery.
Odds that the Bank of Canada will cut its benchmark interest rate by May jumped to 25 percent Tuesday from 6.2 percent Monday as a deepening commodity rout weighs on the outlook for the resource-heavy economy. The current rate is 0.5 percent.
"I don't at all slam the door on the prospect for another rate cut," Derek Holt, economist at Bank of Nova Scotia, said by phone. "As I look at the Canadian economy, the risks are rising, not diminishing."
While Poloz outlined Tuesday unconventional policy tools that could be used to stoke growth, he said in an interview with Bloomberg TV Canada's Pamela Ritchie that the economy remains "quite far" from requiring such measures. Two interest-rate cuts earlier in the year and a weaker Canadian dollar will help boost growth, he said.
Investors aren't so sure. Brent crude oil slid below $40 a barrel to its lowest in almost seven years Tuesday on weak Chinese trade data and an unwillingness by producers to cut output. The loonie tumbled to an 11-year low of C$1.3623 per U.S. dollar and Canadian equities slid almost 1 percent to the lowest close in two years.
Oil Pressure
"You just have to look at what's happening to oil prices, they've come under a lot of downward pressure," Michael Gregory, deputy chief economist at Bank of Montreal, said by phone from Chicago. "It will probably mean another hit in the oil sector and the economy broadly speaking and that's been sort of the Achilles heel for the economy."
In addition to the global oil supply glut there are problems at home, Holt said. Business inventories are high, companies remain uncompetitive even with a falling currency and housing prices are inflated, he said.
Despite the significant impact of the commodities rout, the Bank of Canada has maintained that other areas of the economy will pick up the slack. Housing is a strength and lower oil prices are a positive for global growth, Poloz said.
"We mustn't lose sight of the positives," Poloz told reporters following a speech in Toronto. "Lower oil prices are very likely to contribute to a significant improvement in growth prospects globally. And global growth is what matters the most to Canada."
If the economy does find itself confronting another crisis, the Bank of Canada can turn to extraordinary stimulus measures, including charging banks for deposits, forward guidance and asset purchases, Poloz said in the speech.
Outside Zone
"We believe there's a reasonable probability that two years from now we'll be back at 2 percent inflation, the economy operating at full capacity," Poloz said in the Bloomberg interview. "So if something were to happen that pushed us significantly outside that zone, that's when we'd need to look at, well, what are our options."
Poloz also refused to characterize Canada's economic contraction in the first half of this year as a recession, arguing the economy was growing outside of energy. Canada's economy expanded again in the third quarter.
"We still wouldn't call it a recession, it's a mild contraction, because it was really a very pinpointed kind of thing, and we could see the other sources of growth continuing to gather momentum," he said.
Even with this optimism from Poloz, the bank has ways to respond to another leg down for the economy, Gregory said.
"Having Poloz speaking today, although he is upbeat and figures the Canadian economy is unfolding as expected, does put in the air this prospect that the Bank of Canada feels it has options to ease further if need be," he said.