Q4-2019 GTA LAND INSIGHTS REPORT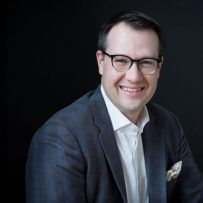 Key Findings from Q4-2019 Apartment Land Market


1. 36 transactions in the Greater Toronto Area were reviewed for this report. The properties sold for $111 per-buildable-sf on average, a decrease both quarterly and annually.

2. In Q4-2019, high-density lands sold on a buildable-sf basis for approximately 10% of projected overall average revenue, down from 13% in the third quarter.
3. The average property with high-density redevelopment potential in Toronto (former City boundaries) sold for $187 per-buildable-sf overall in 2019, an increase of 28% year-over-year. Purchasers paid for land at an estimated rate of 15% of overall revenue per-square-foot.
4. Former City of Toronto properties appropriate for a high-rise tower that sold without a development application in 2019 traded at $145 pbsf, compared to $195 psf for a mid-rise site.  For sites where zoning has been submitted, but no approvals granted, high-rise sites transacted at $187 pbsf, versus $231 pbsf for mid-rise sites.

Story by: Bullpen Consulting & Batory Management