PROPERTY/CASUALTY INSURANCE MARKET UPDATE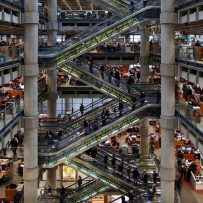 As you know, I like to "bore" my friends and clients with an occasional update on the insurance market so that, as customers of that industry, you have some idea of where it is going and why it is behaving the way it is. This current update is "brought to you by Lloyds of London", the largest insurance provider in the world, having been around for over 300 years, since 1686. The impact that Lloyds has on the world's insurance business is not to be underestimated. Not only is it the place to insure odd and unusual risks, it is also a huge provider of reinsurance support to the companies that you and I do business with locally. Lloyds has a presence in over 200 countries around the world.
Last year, in 2020, Lloyds had what many in London now refer to as the "year of Covid-19". The organization posted an underwriting loss of 2.68 billion pounds against investment income of only 2.27 billion. In 2020 Lloyds paid out 3.4 billion pounds in Covid-19 related claims. That made up 13.3% of the losses paid, without which Lloyds would have had a profitable year. So, what happens now?
We all know that the insurance business has a wonderful strategy of investing in "hindsight". This need to recover from a growing year of unusually higher losses was foreseen early last summer, when rates worldwide began to spike significantly higher. There were some insurance buyers, particularly in certain classes of insurance that were underpriced due to years of competitive pressure, hardest hit. Having been "loss free" accounted for little and if you had a loss history finding coverage became very challenging. Reinsurance became more expensive and blaming Covid played an unexpected role in that nasty renewal invoice after all. In addition, there were also 28 natural catastrophes in 2020 (compared with 18 in 2017) that cost the industry 1 billion pounds, or more, each.
It has been estimated that the Lloyds share of the world's insurance market is around 40%. One might  suggest that when Lloyds sneezes, the rest of the industry catches the flu. This year, the availability of high level coverage limits remains a challenge, rates are still rising at about 10% and the weather related claims year is just starting. But, I think it can be safely said that the unpleasant mid to late 2020 pricing reaction is over. Rate reductions are going to be pretty rare, until interest rates increase insurer investment income, so we can expect that moderate rate increases will remain with us, at least until  later this year.
However…..there is a caveat that is difficult to pin down for now. Anyone who follows the financial news will be well aware that inflation is hovering on the horizon. Lumber and copper prices have skyrocketed  and political ineptitude is currently causing a spike in fuel costs. Commodities are always a part of a property damage claim and this is not lost on claims managers. So, as Covid recedes into the background, we do face the possibilities that the printing of money, and a variety of supply deficiencies and/or interruptions, may drive an inflationary spiral that will also impact insurance costs. We simply cannot assume that the near term will create the kind of conditions that will drive insurance rates down. Only a very serious increase in interest rates is going to put the brakes on this current trend.
Story by: Andy Schwartze, Take Cover Insurance