Post-graduate housing complexes to arise in Montreal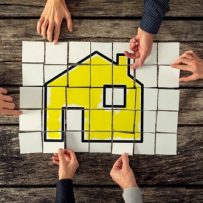 The federal and Quebec governments have announced the first of a series of new developments aimed at the growing post-graduate student demographic in Montreal.
Woodnote Co-operative is slated to be a 90-unit affordable housing project, and it will herald the construction of over 160 affordable rental units in up to three separate developments across the city.
"Post-secondary students in Quebec will soon have new affordable housing options thanks to a new funding model dedicated to creating affordable rental units specifically for students," the governments stated.
"This innovative financing model allows student unions and similar organizations to more easily obtain equity and acquire additional funds to develop affordable rental housing projects. This is a first in Canada. Further, this financing model allows the construction of student housing at little to no risk for universities and colleges."
The governments added that as much as $3 million will be invested in the creation of the housing complexes.
Montreal is home to two of Canada's leading universities and a thriving AI research scene. The market is expected to enjoy accelerated commercial development in the near future, brought about by sustained demand from tech firms seeking even more space.
"[R&D is] encouraging the development of new purpose-built rentals to meet the growing demand. Rental rent growth will remain robust this year despite a new delivery high for the current cycle, drawing more investment capital to the apartment sector," according to a study by Marcus & Millichap released in mid-March.
Story by:Ephraim Vecina