Possible housing slowdown could trigger real estate jobs exodus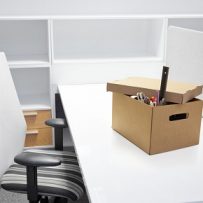 Multiple observers have warned of a performance drop for the Canadian residential real estate market looming just beyond the horizon, a development that might prompt a mass exodus among the thousands of workers (from agents and home stagers to construction workers) that have entered the sector over the past few years.
In turn, this could prove to be the straw that breaks the camel's back as the loss of a large number of skilled professionals might lead to even further industry slowdown—and an eventual winding down of a national economy that has grown to lean heavily upon the housing segment.
For instance, in red-hot Toronto, the number of real estate agents has surged upward to over 48,000 since 2008, representing 77 per cent growth (compared to a 26.9 per cent growth nationally in the same period).
"To a lot of people, [housing] is a get-rich-quick scheme," Toronto real estate agent David Fleming told Reuters. "But history shows when the market turns, half of the agents leave."
"It is definitely overpopulated," York Region agent Shawn Zigelstein agreed. "A downturn will weed out of some of those agents who got into the business for the wrong reasons."
However, Manulife Asset Management senior economist Frances Donald stated that such a decline will not be an immediate threat.
"The jobs slowdown will not occur in a single month, but over a six-month to one-year period," Donald explained. "And the hit to consumption may take up to two years to really be felt."
On the other hand, David Madani of Capital Economics—who has predicted price drops of as much as 40 per cent—argued that the impact will be more pronounced and longer-lasting, and might even cut down Canada's annual GDP growth rate by 0.5 per cent over the next half decade.
In a Reuters poll of analysts last May, over half of the respondents indicated a strong or moderately strong possibility of a "sharp" housing correction in Toronto and Vancouver, but not likely nationally. The results came right before recent data showing a 6.7 per cent drop in national home resales in June, the largest monthly decline since 2010 and the third consecutive month of such decreases.