Poloz Sees Potential to Fuel Canada Expansion Without Inflation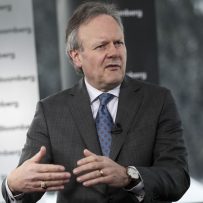 Bank of Canada Governor Stephen Poloz said the nation's economy carries plenty of untapped potential that allows policy makers to prolong an expansion without fueling inflation.
Poloz said the nation is at the "sweet spot" of the business cycle where growing demand is actually generating new capacity as companies invest to meet sales, a process he said the Bank of Canada has an "obligation" to nurture. He also estimated there are currently about half a million Canadians who can still be drawn into the labor force under stronger economic conditions.
"The bank has concluded there remains a degree of untapped supply potential in the economy," Poloz said, according to the prepared text of remarks delivered Tuesday at Queen's University in Kingston, Ontario. "This is important, for it means that Canada may be able to have more economic growth, a larger economy, and therefore more income per person, without generating higher inflation."
How quickly the economy expands without triggering inflation is a key question for the Bank of Canada. The faster policy makers believe it can run before overheating, the longer they can afford to wait on raising interest rates. And Poloz's comments seem to be leaning toward faster growth for longer.
It's a controversial position. The economy is as close to full capacity as it's been in a decade, and the central bank's conventional models are likely telling it to raise interest rates more quickly and aggressively. There is also the matter of low borrowing costs fueling record household debt, possibly the biggest risk to the nation's economy going forward.
Rate Outlook
The Bank of Canada has increased borrowing costs three times since July, but has taken a cautious stance on further rate adjustments. Investors are pricing in at least two more hikes by the end of this year, which would bring the benchmark policy rate to 1.75 percent. The central bank estimates that its neutral interest rate — a rate that keeps the economy neither too hot nor too cold — is between 2.5 percent and 3.5 percent.
"It should be clear that there are likely to be significant economic benefits associated with allowing the economy to find its way to a higher, more productive economic equilibrium, if this can happen within our inflation-targeting regime," Poloz said, adding that interest rates will eventually need to rise to more normal levels.
The Canadian dollar, which is among the worst performing major currencies this year, fell another 0.7 percent to C$1.2932 per U.S. dollar at 12:37 p.m. in Toronto trading.
Bank Mandate
"The Governor's choice of topics is in line with our view that he's looking for reasons to take rate hikes slowly," Avery Shenfeld, chief economist at CIBC World Markets, said in a note to investors. "We'll retain our call for only one more quarter point hike this year."
Canada's economy grew by 3 percent growth for all of 2017, almost a percentage point above U.S., and the central bank is predicting an expansion of 2.2 percent this year. That's prompted some to question whether historically low interest rates are appropriate for an economy the Bank of Canada estimates has the potential to grow just 1.6 percent without inflation
Targeting growth isn't technically part of the central bank's mandate. The Bank of Canada's primary objective is to target inflation, and Poloz's strategy is based on the premise that the erosion of productive capacity in recent years can be in part repaired, which would help keep prices in check.
Cheaper credit, for example, will help boost investment and bring more people into the work force — such as women, youth and the long-term unemployed, according to Poloz's argument. If the economy can pull in half a million more Canadians into the labor force (an increase of 2.7 percent), that would mean a boost to output of as much as 1.5 percent, or C$1,000 ($774) per Canadian every year.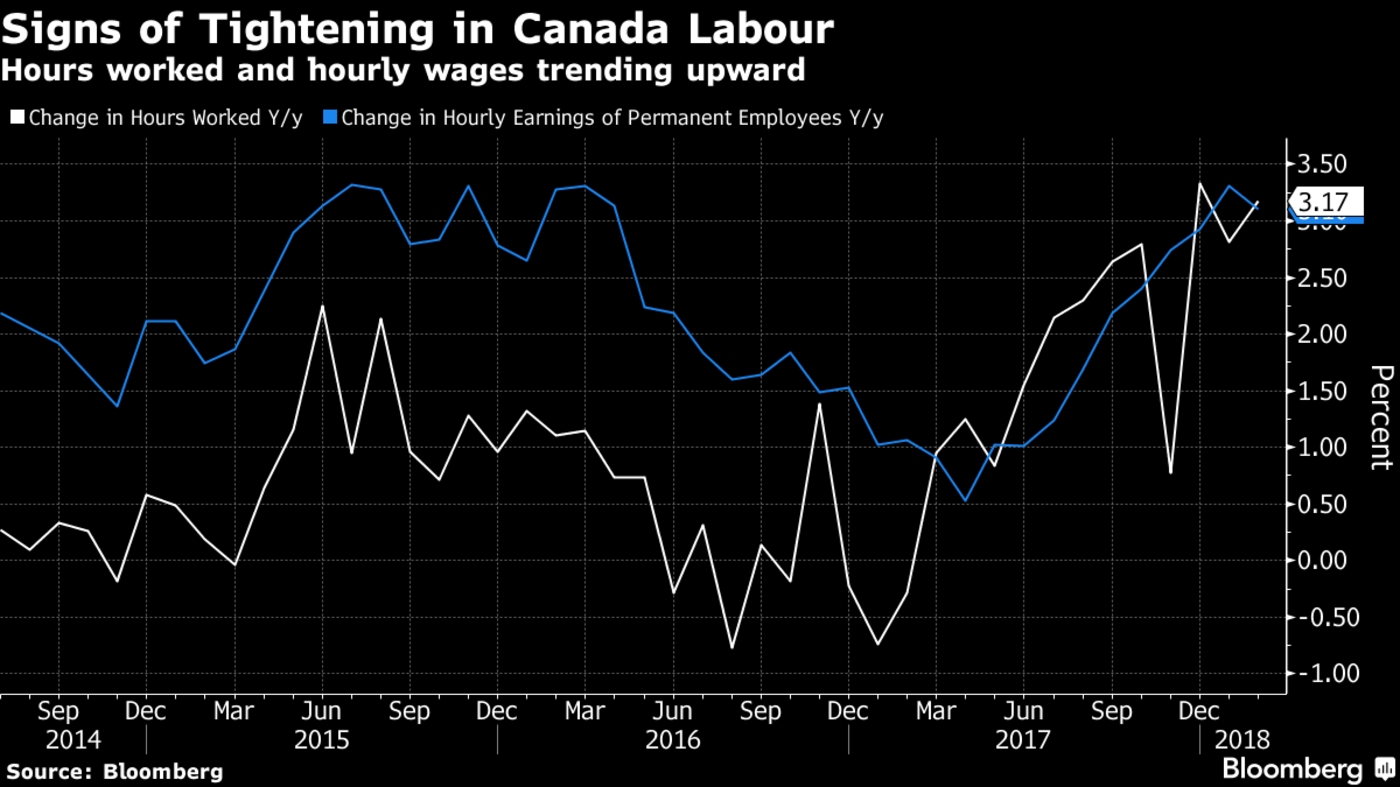 "We expect to see increased investment — both in existing and brand new companies — as well as labor market churn create more supply through higher productivity and employment," Poloz said.
The central banker cited a number sources of untapped labor market slack, including youth participation rates that still seem low based for this stage of the cycle. There is also scope to increase participation rates among women, Poloz said, citing policy successes in Quebec that helped more women enter the labor force. He also downplayed the importance of the jobless rate — which is at a 40-year low — as a gauge of full employment, saying it doesn't capture the persistent impact on the labor force of the prolonged downturn since the recession.
"When you go through prolonged cycles, which is what we had, legacy things happen," Poloz said at a press conference after the speech. "That means you have to dig a little deeper to understand truly how the labor market is evolving."
Poloz reiterated that in addition to questions around the true level of the economy's potential growth rate there are a number of other uncertainties — from household debt levels to U.S. trade policy — the central bank is taking into account as it rejects a "mechanical" approach to policy and remains cautious on interest rates, he said.
"We cannot know in advance how far the capacity-building process can go, but we have an obligation to allow it to occur," Poloz said.