Poloz faces inflation, Trump 'dilemma' in rate decision: Economist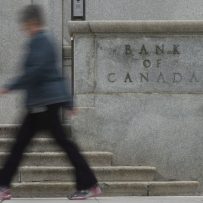 Bank of Canada Governor Stephen Poloz faces a big "dilemma" coming from both sides of the border when he makes his next interest rate decision in September.
While the Canadian economy appears strong with the latest unemployment rate falling to a four-decade low of 5.8 per cent in July, Poloz also is battling accelerating inflation at home and economic risks from trade issues with the U.S. when considering what the central bank's next move will be, said Benjamin Tal, deputy chief economist with CIBC World Markets.
"The question is, if you're Mr. Poloz, do you fight inflation like there's no [U.S. President Donald] Trump? Or do you fight Trump like there's no inflation? That's the dilemma the central bank is facing," Tal said in an interview with BNN Bloomberg Friday.
"I think we have other issues besides inflation, wages and the labour market. We have Trump, we have [North American Free Trade Agreement], we have the trade war."
Tal said he still predicts the Bank of Canada will raise its benchmark interest rate once more this year, a forecast that is in line with what the market expects in 2018.
Statistics Canada said Friday that while the Canadian economy added 54,100 jobs in July, the breakdown of domestic employment was less rosy with all the gains made in part-jobs and mostly concentrated in the public sector.
The survey also showed that wage gains slowed during the month with average hourly monthly wages up 3.2 per cent from a year ago – the slowest pace since February. Meanwhile, wages for permanent workers were up 3 per cent, the slowest this year.
Tal said the latest jobs data shows a "mismatch" in the labour market.
"We have people without jobs and we have jobs without people. We have a situation in which many people are stuck. They simply don't have the skillset," he said. "The fastest growing segment of the labour market is 55 and over, by far … the one that's not asking for a raise."