Poll: Pot growing in rentals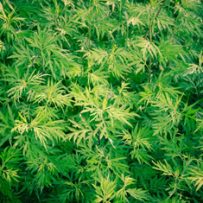 Story by:  Justin da Rosa
With a proposed marijuana legalization bill in the offing, should the government tweak the bill to ban people from growing in rented homes?
The Cannabis Act was introduced in the House of Commons earlier this week. Under the act, adults will be permitted to grow as many as four marijuana plants in their homes.
The announcement has one landlord group calling for reform already.
"Fundamentally we want marijuana growing to still be prohibited in rental units and in multiple-dwelling units, (ncouding) include condos (and) co-operatives," The Canadian Federation of Apartment Associations President John Dickie told CBC News. "Because, from that point of view, there are impacts on the neighbours."
There are also concerns about the impact grow-ops can have on the resale value of a home because of the stigma attached to those homes.
Growing plants in-house can also cause mould issues and increase the possibility of fire hazards, both of which could result in costly bills for homeowners.
Many lenders also shy away from financing former grow-op homes, according to several mortgage brokers.
"I think the government is obviously balancing a lot of issues here," Dickie told CBC. "They do want to break the black market, and that's important. But we think we can break the black market if they let people [only] grow it in their own owner-occupied homes, and the product is readily available in stores or by mail order."