Parametric simulations in support of integrated design processes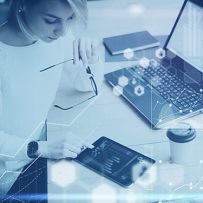 Integrated, "whole-building" energy modelling is a process in which all design options related to a building's energy consumption and generation are simulated and mapped. It is increasingly being used in support of building energy code compliance, green building standard evaluation, and utility and government incentive programs.
Recent advances in both energy modelling software and computing power have made it easier to execute what are known as parametric simulations. These types of simulations consider a wide variety of design options that, when put together, create a large number of potential designs. These designs can then be used to assess the cost or impact of the various combinations of design options. In short, parametric simulations expose the full range of performance potential and performance risk of a particular building design. A visualization map, produced from the resultant building performance simulations, offers a new way of including energy design modelling directly in the design and decision-making process.
Integrated energy modelling using parametric simulations can support an integrated design process (IDP). An IDP allows for various construction or retrofit stakeholders to meet early on in the project design process and set goals together. Including parametric simulations in an IDP can lead to better project outcomes.
CMHC recently identified three case studies in which parametric simulations were used in support of IDPs. The results of the case studies show the advantages offered by parametric simulations, including:
the ability to provide a complex picture of energy performance early in the design process, allowing design teams to prioritize the areas of highest impact;

the ability to quantify the risk of unknown energy modelling inputs by showing the impact that a range of assumptions would have on performance;

the reduction of overall design input time.
Why is this important for the housing industry? Well, tools like parametric simulations help to overcome the shortcomings in conventional energy modelling and building design. They allow stakeholders to assess the impacts of many design variables and to identify performance risks and potentials associated with them.
Read the full Research Insight — Integrated Energy Modelling Through Dynamic Visualization