Ottawa names former investment banker as new CMHC chief executive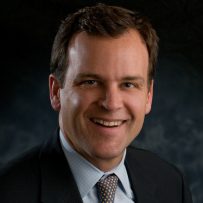 The government has appointed Evan Siddall the new chief executive of Canada Mortgage and Housing Corp.
Mr. Siddall, a former investment banker and special adviser to the governor of the Bank of Canada, will serve a five-year term starting Jan. 1.
"His proven financial and capital markets expertise will be of tremendous value to CMHC," Jason Kenney, minister of employment and social development, who is responsible for the Crown corporation, stated in a press release.
Mr. Siddall was born in Toronto and has worked as an investment banker as well as a business manager. Past employers include BMO Nesbitt Burns, Goldman Sachs & Co., Lazard Freres & Co. and Irving Oil Ltd. He's also previously been chair of the board of governors at the University of Guelph, where he earned a B.A. in management economics in 1987 (he went on to earn an LL.B. from Osgoode Hall Law School).
Finn Poschmann, vice-president of research at the C.D. Howe Institute, said that Mr. Siddall is a great choice.
"He is calm, understands financial markets, and clearly has the confidence of government, and the Finance Minister, in the direction he and they may take with respect to CMHC," Mr. Poschmann said. "Whether the route is toward a larger private role, or something more like the status quo, it is a terrific appointment."
Finance Minister Jim Flaherty reiterated his stance this month that the Crown corporation has morphed into something that deviates from its original purpose. It was created in 1946 to help returning Second World War veterans find homes.
"Regrettably, CMHC became something rather more grand I think than it was intended to be," Mr. Flaherty told reporters at a press conference this month, according to Bloomberg News, echoing comments he's made before. "We'll see over time what that role should be."
There has been debate in financial circles about whether the Crown corporation should be privatized to some degree to reduce taxpayer exposure to the housing market.
The organization has ballooned in recent years, and now has total assets of $289.1-billion, making it larger than National Bank of Canada, the country's sixth-largest bank, which has $188.2-billion in assets.
Mr. Flaherty has taken numerous steps to rein in CMHC's growth in the past couple of years, after using the Crown corporation as a tool to provide liquidity to the banks at the height of the financial crisis. At that time CMHC bought nearly $70-billion worth of mortgage pools from the banks so that they could lend more.
Recent tightening moves include capping the amount of mortgage insurance that CMHC can have outstanding at $600-million, charging it a new risk fee (it will have to pay the government a fee equivalent to 3.25 per cent of mortgage insurance premiums it writes and 10 basis points on portfolio insurance it writes), and placing it under the oversight of Canada's banking and insurance regulator.
Longstanding former CEO Karen Kinsley, who led the organization for a decade, announced that she was stepping down earlier this year. Douglas Stewart has been acting as interim president. In May, the government announced that Robert Kelly, a former Bank of New York Mellon CEO and long-time executive at Toronto-Dominion Bank, would become CMHC's chairman.