Ottawa floats changes to mortgage default rules, targets banks with risk-sharing plan amid housing boom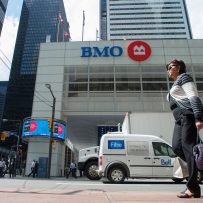 Story by: Gordon Isfeld
The federal government is looking for feedback on proposed changes to Canada's mortgage system that would require lenders to take on a "modest portion" of the losses on insured-loans that default.
As part of measures announced earlier this month, the Finance Department on Friday began a four-month consultation period for individual Canadians and organizations to submit their views on Ottawa's plans to "modify the distribution of risks" in the housing finance sector "by requiring mortgage lenders to manage a modest portion of loan losses on insured mortgages that default, would enhance the current system."
In particular, Ottawa is considering whether that transfer of risk — from taxpayer-backed insurance to private lenders — would provide greater stability to the financial sector.
The goal of the proposed changes is to ensure the country's mortgage-lending system "continues to meet the needs of Canadians and support a strong economy . . . and better protect taxpayers by ensuring that the distribution of risk in the housing finance system is appropriately balanced," the government said.
Along with the Canada Mortgage and Housing Corp., a federal agency, there are two major private mortgage insurers — Genworth Financial Mortgage Insurance and Canada Guaranty Mortgage Insurance.
Since the 1950s, the government has required lenders to have mortgage default insurance. At present, insurance is necessary if the mortgage on a property is more than 80 per cent of its value.
Mortgage insurance guarantees the total amount of any default, minus a 10-per-cent deductible paid by the private lender. If a lender does not have enough capital to cover the remaining amount of the mortgage, Ottawa — and ultimately taxpayers — is responsible for the paying the difference.
"The government guarantee of mortgage insurance is intended to protect against severe risks that could threaten financial stability," the Finance Department said in its consultation document.

"Lender risk sharing would aim to rebalance risk in the housing finance system by requiring lenders to bear a modest portion of loan losses on any insured mortgage that defaults, while maintaining sufficient government backing to support financial stability in a severe stress scenario and borrower access to mortgage financing."
Ottawa has set a deadline of Feb. 28, 2017 for written comments on the proposed changes.
Friday's announcement on mortgage-risk measures is part of series of changes suggested to help normalize Canada's housing market, which has seen record-high prices in Vancouver and Toronto as consistently low interest rates have attracted homebuyers — many of whom could find themselves unable to meet their mortgage payment in the event of a plunge in sector — and resulted in personal debt reaching historic levels.
Among the changes announced by Finance Minister Bill Morneau on Oct. 3. was the closing certain tax loopholes on non-resident real estate investors, the introduction of a mortgage-rate "stress test" to ensure perspective homebuyer can meet their payments when lending levels begin to rise.
The Finance Department said Friday it is taking "a long-term view of the way the mortgage market functions by reviewing the distribution of risk in Canada's housing finance system."
"As the economic environment continues to evolve, a system that supports the appropriate assessment and pricing risks by all parties could serve to further strengthen the stability and resiliency of the housing sector."
Financial Post  |  gisfeld@nationalpost.com  |  Twitter.com/gisfeld