OPTIONS REMAIN FOR LANDLORDS TO OBTAIN RELIEF AT THE LTB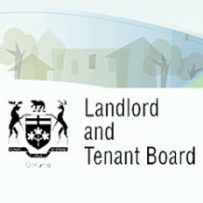 On January 13, 2021 the Province of Ontario passed a regulation which, as was the case in March 2020, suspended the enforcement of evictions orders issued by the Landlord and Tenant Board (LTB) and Superior Courts. For landlords though, there are some important differences between the Judicially imposed eviction moratorium in 2020 and the current suspension of enforcement of evictions imposed by provincial regulation here in 2021.
First, the provincial regulation (O. Reg. 13/21) creates an exception from suspension of enforcement of eviction orders if an LTB member or a Superior Court Judge includes in an eviction order a request that the Sheriff expedite enforcement of the eviction. For landlords, then, the key question is what are the circumstances which would support a request to expedite enforcement of eviction? This is largely answered by an LTB release dated January 21, 2021 (see copy of LTB release available here). In summary, if the conduct of the tenant is such that it creates serious threats to the safety and security of tenants, the landlord, or the property of either of them, evidence of such conduct should support a submission to the Board that enforcement of the eviction be expedited.
Landlords considering whether to ask for expedited enforcement need to be aware that they are legally obligated to make such a request where there is a foreseeable risk of personal injury, or substantial property damage, or harassment of tenants by other tenants, or harassment of employees which violates workplace violence policies. If a landlord fails to meet a legal standard of care to mitigate such risk and harm is suffered, it is the landlord who is liable to be sued for damages; however, where the landlord makes the request for expedited enforcement and the request is denied, then the LTB decision relieves the landlord from such liability.
It is suggested in the release that the stated categories of grounds to support expediting enforcement of an eviction order is not closed and so a landlord may make the case that there are other circumstances to warrant expediting enforcement. For example, a situation where a caregiver is not able to occupy a rental unit in a home to care for a homeowner who suffers from illness and disability; or purchasers of a rental unit (condo or home) are forced to live in a hotel because despite lawful notice and a right to possession, the tenants refused to vacate; neighboring tenants engaging in harassment of each other, the effect of which is to create an intolerable and unhealthy living environment; tenants engaging in harassment of the landlord or landlord's employees; or, a tenant has paid no rent for several months knowing that eviction cannot be enforced and the landlord faces undue economic hardship (bankruptcy or loss of the rental property) as a result. While the categories are not closed, we cannot say at this time whether any of the examples given here would result in an LTB member ordering that enforcement of eviction be expedited and only time and experience will tell.
One positive feature of the ability to expedite enforcement is that unlike the previous eviction moratorium, the process for obtaining an order is faster and much less expensive than before. Previously a landlord who obtained an order expediting eviction enforcement from the LTB was then required to initiate formal proceedings in Superior Court and obtain a Judge's order directing the Sheriff to enforce eviction. Superior Court proceedings are expensive and Paralegals are unable to act for landlords in such proceedings; however, under the current regulation, Paralegals or lawyers may ask for expedited enforcement at the eviction hearing and the LTB has the authority to grant the request: this is a substantial savings of time and money for landlord. Note that landlord requests for urgent hearings should be made by way of Rule 16 of the LTB Rules of Procedure.
Finally, the January 21 LTB release confirms that all applications, including applications for eviction due to non-payment of rent, will be processed as expeditiously as practicable. This is a departure from the previous LTB policy where eviction applications were shelved until the moratorium was lifted. While our own experience shows the LTB appears to continue to give priority to tenant applications (including frivolous ones seeking, for example, rent reductions for closed amenities due to COVID), we have been inundated with Notices of Hearings for the full range of landlord applications. If the wretched continuation and fallout from COVID on the multi-res sector is finally brought under control, Sheriffs will be very busy enforcing the eviction orders which we continue to receive weekly thanks to the LTB continuing to process landlord applications. Hopefully Ground Hog Day in 2022 will be much better than the one arriving shortly in 2021!
Story by: Cohen Highley LLP Lawyers