Ontario's Fair Housing Plan to stymie Canadian borrowing binge: RBC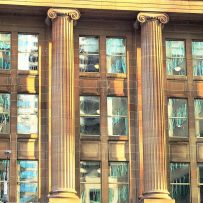 It was a good run, borrowers, but higher interest rates and a policy-driven slowdown in Ontario home sales will help temper the rapid rate of Canadian credit growth moving forward, RBC suggests.
"Higher borrowing rates against a backdrop of regulatory changes — notably Ontario's Fair Housing Plan introduced in April — are expected to dampen housing demand and consequently, slow mortgage growth over the coming quarters," writes Laura Cooper, an RBC economist, in a research note.
According to the Canadian Real Estate Association, national home sales were down by 2.1 per cent in July compared to the previous month, led by declines in the Greater Toronto Area, which has been cooling in the wake of the Fair Housing Plan, including a foreign-homebuyer tax for the Greater Golden Horseshoe and broader provincial rent control measures.
Meantime, mortgage rates have already moved upwards following the Bank of Canada's move in July to increase the overnight lending rate by 25 basis points to 0.75 per cent.
The first hike from the central bank in seven years, another is expected before the year's end — and possibly as soon as next week when the bank makes its sixth of eight scheduled interest rate announcements for the year.
July's rate hike arrived during a month when outstanding household credit balances Canada increased by 5.7 per cent compared to a year earlier, the greatest annual increase observed in any month since October 2011, according to RBC.
Canadians' debt is now coming close to a tally of $2.1 trillion. But RBC isn't sounding the alarm, thanks in part to positive employment trends which can help borrowers handle higher debt-servicing costs that will nonetheless have a role in curbing future borrowing.
"We anticipate that households on the whole will be able to absorb rising costs given an expected gradual pace of policy tightening and ongoing hiring gains. But as is the case with all goods things — the borrowing binge is likely coming to an end," Cooper concludes.