Ontario's expanded rent control comes with development incentives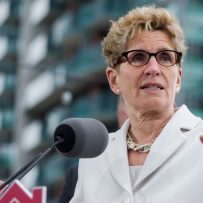 Increasingly over the last few years, months and weeks, government action on rental housing has become intertwined among the federal, provincial and municipal governments, and tied in with house price issues.
Besides its new Non-Resident Speculation Tax, Ontario announced numerous changes on April 20 to address the rental market in Toronto. Those changes will also impact the rest of Ontario. Future federal responses to address the housing situation in Toronto or Vancouver would almost certainly have impacts across Canada.
Ontario's announcements
For notices of rent increases given on or after April 20, 2017, in buildings built after 1991, the rent increase limit is being made the same as the limit for pre-1991 buildings, namely the rate of inflation as measured by the Consumer Price Index (for Ontario). That was done despite the vigorous opposition of the Federation of Rental-housing Providers of Ontario. Until April 20, post-1991 buildings were exempt from rent control in order to encourage new construction.
The government has left in place the rule that allows a landlord to negotiate a new rent with a new tenant when the rental unit turns over. That is known as vacancy decontrol-recontrol. That rule was introduced in 1997. It resulted in a great improvement in the standard of maintenance of many rental buildings, as landlords improved buildings to attract new tenants at market rents. Because of the increased competition, almost all Ontario landlords came to provide better maintenance and better services, and the rental market blossomed. Vacancy decontrol-recontrol made life better for renewing tenants, and for Ontario politicians, who were no longer blamed for rent increases.
Across Canada, only PEI and Manitoba effectively control apartment rents on turn over. Alberta, Saskatchewan, New Brunswick, Nova Scotia and Newfoundland do not control the amount of rent that can be charged to renewing tenants either, although most of them and Quebec limit the timing of rent increases.
Other new programs or rules announced for Ontario on April 20 include:
Property tax reductions for new multi-residential buildings with building permits issued after the effective date (in municipalities where new multi-res did not already pay the residential tax rate)
Partial rebates on development charges for new affordable housing (probably somewhat above market rents for existing apartments, but not at the high-end where new development typically takes place)
New rules limiting tenancy terminations for landlord's own use (but not changes to terminations for purchasers to occupy a unit)
The elimination of above-guideline rent increase applications for extraordinary operating costs for utilities and security services (applications for property tax increases and major repairs are still allowed)
Various other smaller changes
The Ontario Budget released on April 27 brought few surprises for the rental housing industry in Ontario.
For more details on the various rent control changes, see the FRPO announcement here. For the government's bill, click here. FRPO will be organizing a webinar soon regarding the changes.
CFAA Rental Housing Conference 2017 will have sessions covering some of the implications of Ontario's Fair Housing Plan, as well as many other timely topics.
Click here to see the full agenda.