ONTARIO TO GIVE CITIES FLEXIBILITY TO EXPAND BORDERS 'AT ANY TIME' TO BUILD HOMES UNDER NEW LEGISLATION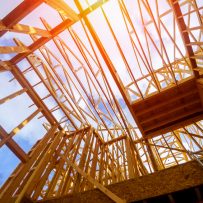 Ontario is looking to streamline its land development and growth plans, allowing municipalities to expand their borders "at any time" in order to build more homes.
The new legislation, called the Helping Homebuyers, Protecting Tenants Act, was tabled Thursday afternoon and encompasses many of the tenant and landlord protections previously announced by the government this week.
It also includes a pledge to review and merge two land use planning documents—the Provincial Planning Statement and the A Plan to Grow: Growth Plan for the Greater Golden Horseshoe.
"We believe as a government that all of Ontario is a place to grow," Housing Minister Steve Clark said.
"Whether you live in the north, you live in eastern Ontario or southwestern Ontario, or in the Greater Golden Horseshoe."
The government says that key changes in this new policy could include "tools to support growth" near transit stations and allowing more homes to be built in rural areas. No details were provided about what those tools would be.
Under the new policy, municipalities would have "more flexibility" to decide when and where to expand their settlement area boundaries, which officials say will provide more land for housing.
A settlement area, according to government documents, is defined as an area where development is concentrated.
It's unclear how this expansion would work and officials have said this will be a tool cities can use to avoid comprehensive review processes in order to build.
"The proposed changes would ensure land is available for industry and manufacturing, encourage office and institutional uses in areas closer to transit, and provide flexibility to convert lands for mixed uses –supporting the kinds of development and jobs that communities need," officials said in a presentation.
The province did this themselves back in November 2022 when it modified Hamilton's Urban Official Plan and its Rural Official Plan to expand the city's boundaries by 2,200 hectares. The changes, the government said, were to help the municipality achieve housing goals and keep up with population growth.
Law charity Ecojustice is challenging the decision in court, saying the expansion into farmland and wild spaces is "unlawful."
Officials noted that municipalities will still need to take larger infrastructure planning into account, and that existing Greenbelt Plan protections will continue to be enforced. However, Clark stopped short of promising the government would not develop future areas of the Greenbelt.
"There's nothing in anything we're announcing today in this bill or in our consultation that should cause a concern for Ontarians," he stressed.
New Democratic Party Housing Critic Jessica Bell called the ability to expand municipal boundaries "deeply troubling."
"What worries me is the Conservatives are going to continue down a trajectory of doubling down on suburban sprawl, which is incredibly expensive and not doing the right thing," she said. "It locks us into unsustainable transportation pattern and it's incredibly expensive for municipalities to service."
The new bill also builds on previous housing legislation by requiring municipalities to not just build, but to ensure a "range and mix of housing options." This includes low- and mid-rise apartments or multi-generational housing.
It also allows farmers the ability to have up to three new residences on their property to support "multigenerational farming families."
The 29 cities who were given housing targets by the province last year will also be required "to plan for growth in major transit station areas, and other strategic growth areas."
A report commissioned by environmental advocates released early last month found the province has enough land to build more than two million homes by 2031 without developing the Greenbelt or altering city boundaries.
The report found that about 1.3 million units could be erected in existing "built-up areas" inside the Greater Golden Horseshoe municipalities. An additional 700,000 units could be built either on "designated greenfield areas" or rural land.
REVIEW OF COOLING-OFF PERIOD
As part of the bill, the government says it will be consulting on a cooling-off period for freehold homebuyers. This would require home builders to tell customers about the timeframe in which they have to change their minds and cancel their purchase agreements.
The consultation will review how long that cancellation period should last, the disclosure requirements and whether to include a purchaser cancellation charge.
The government is also freezing 74 provincial fees that they say will help reduce the cost of building homes. Officials did not specify all of the fees, or their costs, saying only that 16 of them will be building code fees and will include exam and registration costs.
This bill has been described as the "latest steps" the government is taking to reach its goal of building 1.5 million homes by 2031. However, very little in the bill appears to work towards ensuring homes are built.
Part of the legislation will include changes meant to protect renters from so-called renovictions. If passed, landlords will be required to give tenants a 60-day grace period to move back in once renovations are complete at the same rent they were paying before.
If a landlord doesn't allow the tenant to move back in at the same rate, the tenant would have two years after moving out or six months after the renovations are completed to apply to the Landlord and Tenant Board.
About $6.5 million will be invested in 40 adjudicators, as well as given to additional staff, to improve services and decision timeframes at the Landlord and Tenant Board.
As part of the legislation, the government is also proposing to double fines for offences under the Residential Tenancies Act to $100,000 for individuals and $500,000 for corporations.
Renters will also gain new rights to install air conditioning, the government said.
The minister of housing will also get some new powers under the new legislation that will help facilitate "priority projects." Officials say that, if passed, the minister will be able to "exempt downstream approvals from needing to comply with provincial policies and plans."
This is the third housing bill the Ford government has proposed since being re-elected.
The last legislation—the More Homes Built Faster Act—overrode some municipal zoning laws and eliminated development fees in an effort to build.
It included allowing up to three units, as well as duplexes and triplexes, on a single residential lot without bylaw amendments or municipal permissions.
Story by: CP24