ONTARIO RENTAL PROPERTY OWNERS SEEK GOVERNMENT COMPENSATION FOR 'PROFESSIONAL TENANTS'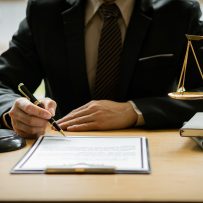 Members of an advocacy group for rental property owners say they're frustrated with a provincial system that limits their rights and forces them to house "professional tenants" who take advantage of Ontario Landlord and Tenant Board (LTB) hearing delays.
Sherry Halsted, a Stoney Creek resident with six rental properties, is a member of Small Ownership Landlords of Ontario (SOLO), a group planning an April 29 protest at Mississauga's Celebration Square from 10 a.m. to 6 p.m.
Halsted and partner Cam Shearer had hoped to sell their Hamilton rental property near the height of the real estate market in February 2022.
Having recently retired, Halsted and Shearer planned to use proceeds of the sale to cover everyday living expenses, along with reducing the stress of maintenance, repairs and tenant issues.
Their paralegal submitted an N12 notice to the tenant, used to terminate a tenancy when the property owner, a purchaser or a family member requires the rental unit. Another notice, known as an L2, was filed March 23, 2022, with the LTB.
Halsted said the tenant was given three months to move, one month longer than the LTB requires. Halsted said the tenant was offered an incentive known as "cash for keys," plus the required one-month compensation. But the tenant refused to move and waited for an LTB hearing date.
Meanwhile, Halsted and Shearer had secured a willing buyer, but as the sale was set to close, the tenant still refused to move. A hearing with the LTB was eventually scheduled for Oct. 20, but by that time the sale had collapsed.
Halsted and Shearer were left with a rental property that had decreased by $192,000, according to a realtor's valuation. The real estate agents and brokers lost their commissions, and the would-be buyers were left without a home.
"It was a very frustrating, time consuming, and stressful situation for everyone," Halsted recalled. "The buyers had signed an affidavit that they were moving into the property and (were) going to live there for at least a year. The buyers had nowhere to go, as they had sold their own property."
Since the initial sale agreement fell through, Halsted and Shearer have tried to relist the home, but with buyers demanding vacant possession, the property has garnered no offers.
Halsted and Shearer had hoped to sell another property they own in Stoney Creek, but upon notifying the tenants of the plan, Halsted said the occupants vowed to make it difficult for the owners to sell the property.
"I can't even get out of being a landlord anymore," Halsted said.
Halsted has heard the news about the province's plans to hire more LTB adjudicators but remains skeptical.
"The struggles of small landlords continue to remain inconsequential to the Ontario government, who, through their inaction, have signalled a lack of concern," said Halsted.
Boubacar Bah, SOLO co-founder, said the organization is staging the April 29 protest to demand compensation from the provincial government for unreasonable delays in scheduling LTB hearings, among other issues.
"The biggest issues that we have, even before COVID, was the length of time to get to the hearing," said Bah.
Bah said "professional tenants" can exploit hearing delays by withholding rent payments, while small property owners, who lack the financial resources of corporate landlords, fall into financial turmoil.
"The main issue is the government is forcing small landlords to have people living for free," said Bah. "We call them professional tenants."
While Bah acknowledged some property owners may be exploiting tenants to maximize profits, he noted property owners can face fines of up to $50,000 while tenants often face fewer consequences.
Some SOLO members have faced financial ruin from tenants who have withheld rent, Bah noted. In one case brought to SOLO's attention, a young Hamilton rental property owner died by suicide after a tenant's nonpayment of rent created an extreme financial hardship.
Bah said SOLO is also asking the government for a system like New Brunswick, where an eviction can proceed without an LTB hearing in cases where non-payment of rent is the sole concern.
Story by: The Hamilton Spectator