Ontario Rental Housing Stock Lags as Rules & Economics favour Condos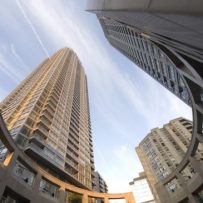 An interesting confluence of trends is affecting an almost-forgotten segment of the Toronto real estate market.
For the longest time, Toronto enjoyed a vibrant and robust pure rental market of apartment buildings purposely built to lease for residential uses. Most of these apartment buildings date back to the 1960s and '70s and most still stand today.
While quite a number of pure rental apartment buildings remain in the city, there are very few of them under construction today. Morguard Corp. recently made the news with the opening of its 600-unit pure rental apartment complex in Forest Hill village in Toronto, but it was news particularly because it was the first purpose-built rental apartment building in that neighbourhood in almost four decades.
Even if we disregard the fact that new apartment buildings are legally being organized as condominium corporations for realty tax purposes, it seems as if new projects purposely built for residential rental by a single landlord are becoming quite rare with rental condominium units gradually cannibalizing the province's available rental stock.
There are probably a number of reasons for this trend away from apartment buildings towards rental condominium units. A part of it has to be Ontario's condominium legislation itself as it doesn't restrict the number of units in any given condominium building that may be rented out. While the legislation certainly facilitates such a transformation, it hardly explains why there has been a trend away from apartments towards condominiums. A part of this trend is attributable to the recent attractiveness of Canadian real estate as an investment asset class generally and how much easier and more liquid it is for investors to purchase individual condominium units than buy whole apartment buildings alone or in groups.
Furthermore, almost all condominiums in the province are de facto exempt from rent control. Legally, condominiums are no different than rental apartments for the purposes of rent control, but the determinant is chronological with 1991 being the cutoff date as rental stock first introduced before 1991 is subject to rent control and units first brought onto the rental market thereafter are exempt from it. It just so happens an overwhelming majority of the apartment buildings in the province date back to before 1991 and most of the condominiums in the province came after that date. This makes condominiums far more attractive to investors.
Finally, it's the renters themselves who want to live in condos for reasons such as the prime locations of new buildings or the ever-improving and more exotic amenities included in modern projects.
Regardless of the causes, the irrefutable trend has been for condominiums to become the principal source of rental stock in the province, especially in and around Toronto. It's not clear when exactly this trend changed from a trickle to a torrent, but according to Odysseas Papadimitriou, a condominium lawyer at Miller Thomson LLP, it's here to stay with many of the condominiums under construction today being well over 50-per-cent rental right from the start and some reaching 80 per cent.
Somewhat lost in the hoopla of the recent start to the City of Toronto mayoral race are a couple of Toronto city council decisions relating to the Residential Tenancies Act that might take a serious bite out of condominium rentals. In a decision adopted in 2013 by a 30-1 vote with 14 abstentions, the city asked the province to cancel the exemption from rent control currently available for units constructed after 1991. Since most of Ontario's condominium buildings came after 1991, it means that, if implemented, all condominium rental units will become subject to rent control.
In a similar motion adopted in early 2014 by council in a 31-10 vote with four abstentions, the city asked the province to cancel the provisions in the Residential Tenancies Act that permit a residential landlord to recoup necessary capital expenditures from tenants through above-the-guideline rent increases and instead require all landlords to maintain a 10-per-cent reserve out of their own rent revenues for future capital expenditures. Currently, even where a rental unit is subject to rent control, a landlord can, with approval, charge rent up to three per cent above the statutory cap in order to gradually recoup the costs of capital improvements.
According to Daryl Chong, president and chief executive officer of the Greater Toronto Apartment Association, if the province actually acts upon these proposals from Toronto, "this would seriously hurt condo investors."
Chong further predicts that if rent controls limit rental revenues even more and landlords can no longer recover capital expenditures through above-the-guideline rent increases, condominium investment might feel the crunch, depressing demand and possibly even causing a selloff of existing condominium investments. While it's fairly obvious why the condominium development industry and investors would oppose the city's proposals, Chong notes the issue goes much further, explaining that if investors "divest their units, the entire market will lose value, so even condo owners that occupy their units will feel a huge devaluation of their homes' value."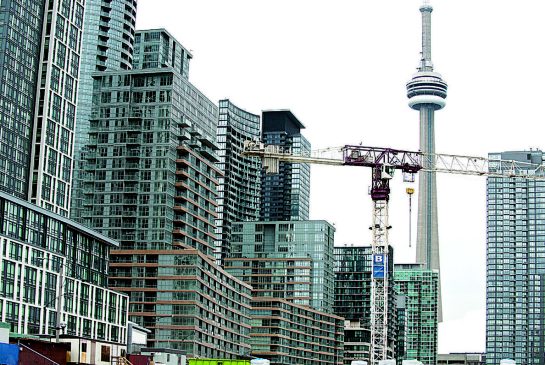 In one of the more ironic twists of fate, the city resolutions come at the same time Toronto council is contemplating almost doubling the development charges it currently imposes on new building permits. The overwhelming share of the revenue from these development charges would come from new condominium development in the city since there's very little buildable low-rise infill development left in Toronto and pressures for urban intensification will continue to fuel high-rise condominium projects. This is the same condominium development industry that might suffer as a result of the changes to the Residential Tenancies Act also requested by the city.
Of course, the Toronto resolutions are merely recommendations and in and of themselves have no legal weight, even within the city (and there's no suggestion it's proposing a rent control regime at the municipal level). That said, politics makes strange bedfellows and with a municipal election this fall, it stands to reason that anything can happen when it comes to reform of the Residential Tenancies Act.
Story by: Jeffrey W. Lem, partner in the real estate group at Miller Thomson LLP. His e-mail address is jlem@millerthomson.com.