Ontario Rent Increase Guideline 2.0% for 2016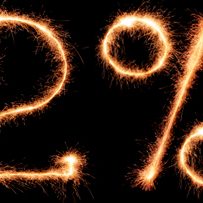 Story by: Mike Chopowick, FRPO
Ontario has set the guideline on rent increases for 2016 at 2.0 per cent. The rent increase guideline is the maximum a landlord can raise a tenant's rent without the approval of the Landlord and Tenant Board. It is applicable to rent increases between January 1 and December 31, 2016.
The guideline is based on the Ontario Consumer Price Index, a measure of inflation calculated monthly by Statistics Canada that reflects economic conditions over the past year.
The rent increase guideline applies to most private and residential rental accommodations covered by the Residential Tenancies Act, 2006. The guideline is not applicable to: vacant residential units, residential units first occupied on or after November 1, 1991, social housing units, nursing homes or commercial property.
The new guideline will also mean:
There will be a change to the threshold for what qualifies for an extraordinary operating cost increase in 2016. According to the regulations, "an increase in the cost of municipal taxes and charges or utilities is extraordinary if it is greater than the guideline plus 50 percent of the guideline". That means that the threshold for extraordinary operating costs will be 3.0% for 2016.
The interest rate on last month's rent deposits also changes in accordance with the Residential Tenancies Act which requires interest to be paid to the tenant annually at a rate equal to the guideline. The interest rate on last month's rent (LMR) deposits for 2016 will be 2.0%. Note that landlords will be able to use the interest earned on a last month's rent deposit to top up the tenant's last month's rent deposit, as required, to keep this deposit up-to-date with the current monthly rent.
Increasing Your Rent by the Guideline
The rent for a unit can be increased up to the guideline limit if at least 12 months have passed since a tenant first moved in, or if at least 12 months have passed since the last rent increase.
 A tenant must be given proper written notice of a rent increase at least 90 days before the rent increase takes effect. The written notice should be on the N1 Form, "Notice of Rent Increase", available from the Landlord Tenant Board website, www.ltb.gov.on.ca, under the section "Notices of Rent Increases". There is no requirement for approval by the Landlord Tenant Board.
 If you require a copy of the N1 Form to be faxed or emailed to you, please email Mike Chopowick at FRPO at mchopowick@frpo.org