Ontario Municipal Board Reform Update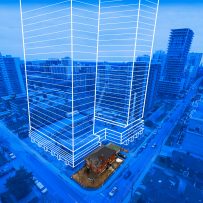 Earlier this year the province introduced Bill 139. This legislation provides for significant amendments to Ontario's land use planning system including the replacement of the Ontario Municipal Board (OMB) with a new body, known as the Land Planning Appeal Tribunal (the "LPAT").  Bill 139 recently passed 2nd Reading in the legislature, and looks to be made into law before the holiday break. For more background on Bill 139 and its Implications click here.  To view how the Planning Approvals process will change in Ontario as a result of Bill 139 click here.
FRPO has been active on this file working with like-minded associations like OHBA and BILD.  To see our submission on Bill 139 please click here. We will continue to voice our concerns with decision makers and will keep you posted moving forward.  If you have any questions, please reach out to Paul Fogolin, our VP of Government & industry Relations at pfogolin@frpo.org or 416-385-1100 ex.21.