ONTARIO EXTENDS FLAT-RATE ELECTRICITY PRICING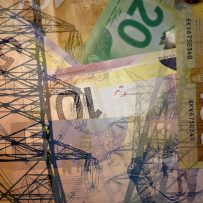 Electricity commodity pricing for residential customers
Residential electricity customers in Ontario will continue to be charged a flat-rate of 8.5 cents-per-kilowatt-hour as a result of action taken by the Ontario government in response to the extended Stay-at-Home order. This directive caps electricity commodity pricing between January 1, 2021 and February 9, 2021 at the off-peak rate for residential customers on Time-of-Use pricing and includes residents on Tiered pricing.
New rules expand CEAP, CEAP-SB eligibility and increase rebate
 The Ontario government recently changed its COVID-19 Energy Assistance Program (CEAP) and CEAP-Small Business (CEAP-SB) eligibility requirements. These changes:
Replace previous eligibility criteria with the single criterion that the electricity customer owes overdue amounts from one or more previous bill(s) since March 17, 2020;
Increase the credit amount cap to $750 under CEAP and $1,500 under CEAP-SB for approved applicants that meet the single criterion; and
Allow electricity customers who previously received funding under this program to reapply based on overdue amounts still owing. (Their funding will be adjusted to account for both applications.)
Electricity customers are being informed of these changes by their unit submetering provider or local distribution company. Submitting an application for CEAP does not guarantee funding. CEAP funding is limited and applications must be processed in the order received.
Information provided by Wyse Meter Solutions