Ontario Budget 2018 supports portable housing benefits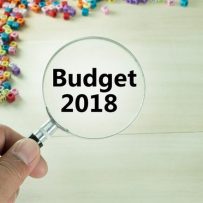 On March 28, Ontario Finance Minister Charles Sousa released the 2018 Ontario Budget, which included a substantial package of pre-election commitments funded by going back into deficit starting the next fiscal year.
Of note for rental housing providers, Ontario committed to cost-match the Federal‐Provincial/Territorial Housing Partnership and the Canada Housing Benefit (previously the Investment in Affordable Housing program) under the National Housing Strategy. The NHS includes a Canada-wide portable housing benefit, and funds to support rental housing affordability, repair and construction.
Apart from the commitment to fund and implement the Canada Housing Benefit in Ontario, the Budget does not include much which directly affects rental housing providers on the market side. The government has not added more measures to address rental housing supply, apart from provincial funding for the NHS programs.
There are no new measures to reduce barriers that inhibit new development, but on the plus side, the government did not move forward with adverse measures, such as any more restrictive action on vacancy decontrol or above-guideline increases for major repairs.
The Budget restated previous measures under the Fair Housing Plan, including the elimination of the post-1991 exemption, leveraging provincial land to create more affordable rental units, and reducing the property tax for new multi-residential apartment buildings in many municipalities.
On social housing, the Province committed $3 million to establish a Cooperative Housing Development Fund that will encourage the creation of new cooperative housing. The government also proposed major new spending on mental health, which could include supports for chronic homeless people or others in need of mental health supports to retain their tenancies.
The basic income pilots are also proceeding. Like portable housing benefits, other increases in social assistance would help low-income people afford the housing they need, and to be able to pay their rent in full and on time.
The Budget proposes to eliminate the surtax which Ontario has applied to high income earners for many years. However, it replaces the surtax with more tax brackets and slightly higher rates of tax for those making more than $72,500 on taxable income. That will raise taxes on people earning between $72,500 and $220,000 per year.
With all these changes, the Province is forecast to be in deficit between $6B and $7B for each of the next three years, adding to Ontario's debt at a time when the economy is performing well.
Story by: John Dickie, President, CFAA