Olympics on Social Media? Be careful!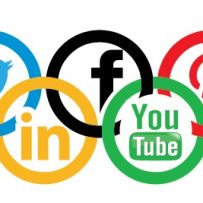 Story by: Sarah Rodrigues, The Skyline Group of Companies
With the Olympics opening this past weekend, this seems like a great opportunity to engage with your residents online. Your company might be tempted to jump on social media to congratulate athletes, share Canadian pride, or hold an Olympic-themed contest.
These are just some of the things that are completely off-limits to non-sponsor brands during the Olympics, since the International Olympic Committee (IOC) updated its guidelines this year. Companies that try to leverage the Olympics in social media posts may be subject to legal action.
For example, for the next three weeks companies who don't sponsor the Olympics are not allowed to:
1. Use IOC's trademarked words or phrases, such as "Olympic," "Go for the gold," or "Let the games begin," or use hashtags that use those trademarks, such as #Rio2016.
2. Use the Olympics logos, or make your own versions that resemble their logos.
3. Use terms that reference the location of the games, such as "Road to Rio."
4. Use words that play on "Olympic," such as "Rentalympics."
5. Congratulate or feature athletes, post Olympics results, or post photos taken at the Olympics.
6. Share or retweet anything from official Olympics social media accounts.
While this may seem overly strict, the purpose of the guidelines are to make sure only companies sponsoring the Olympics and teams are getting the value for their millions of dollars. Since social media is public and searchable, you can bet that IOC officials will be monitoring these things 24/7 until the games are over.
There are ways to engage with the Olympics without violating these terms, some mentioned in AdWeek's article, but if you aren't sure it is best to avoid posting about the Olympics altogether. It's not worth the risk!