OEB Review of Submetering Industry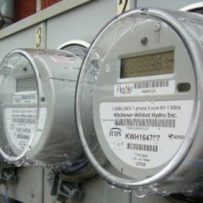 In December 2017, the OEB was tasked by the Ministry of Energy to expand existing oversight and regulation of Ontario's sub-metering industry, including rate regulation.
The Sub-Metering Council of Ontario (SCO) is the voice of Ontario's sub-metering industry and is made up of Ontario's leading unit sub-metering providers.  The Council includes the following members: Carma, Enercare, Priority, Provident and Wyse.
SCO's position is, save and except for a few minor tweaks, the industry has been performing very well since 2011 under the current regulatory framework and the strong competition in the market has created enhanced services with lower rates for consumers.
Through the initial consultation (which is still ongoing), some issues and concerns have started to emerge.  Some could directly impact apartment building owners and managers, through their effect on sub-metering providers.
The OEB will be consulting with groups like ACORN, ACTO and other tenant advocacy organizations, but there is concern that the voice of property Owners and Managers is missing.
Please click HERE for short summary that the Submetering Council of Ontario (SCO) has developed with FRPO and the GTAA, which provides some additional context on the issues and key messages we believe the OEB should hear.
We are asking for you to send a letter to the OEB regarding your experiences with submetering of electricity in your properties, and the value that submetering brings to the province.  Please click HERE for a draft letter to complete and submit, if you are able.
If you have additional questions, please click HERE to contact SCO.
Regards and thank you for your participation.