October 2018 Rent Report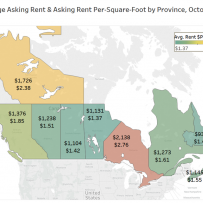 For the fifth time since mid-2017, the Bank of Canada raised interest rates, hiking the overnight rate by a quarter of a percentage point to 1.75 per cent on October 24th. Higher borrowing costs will continue to weigh on prospective first-time homebuyers, resulting in delayed buying, and increased rental demand.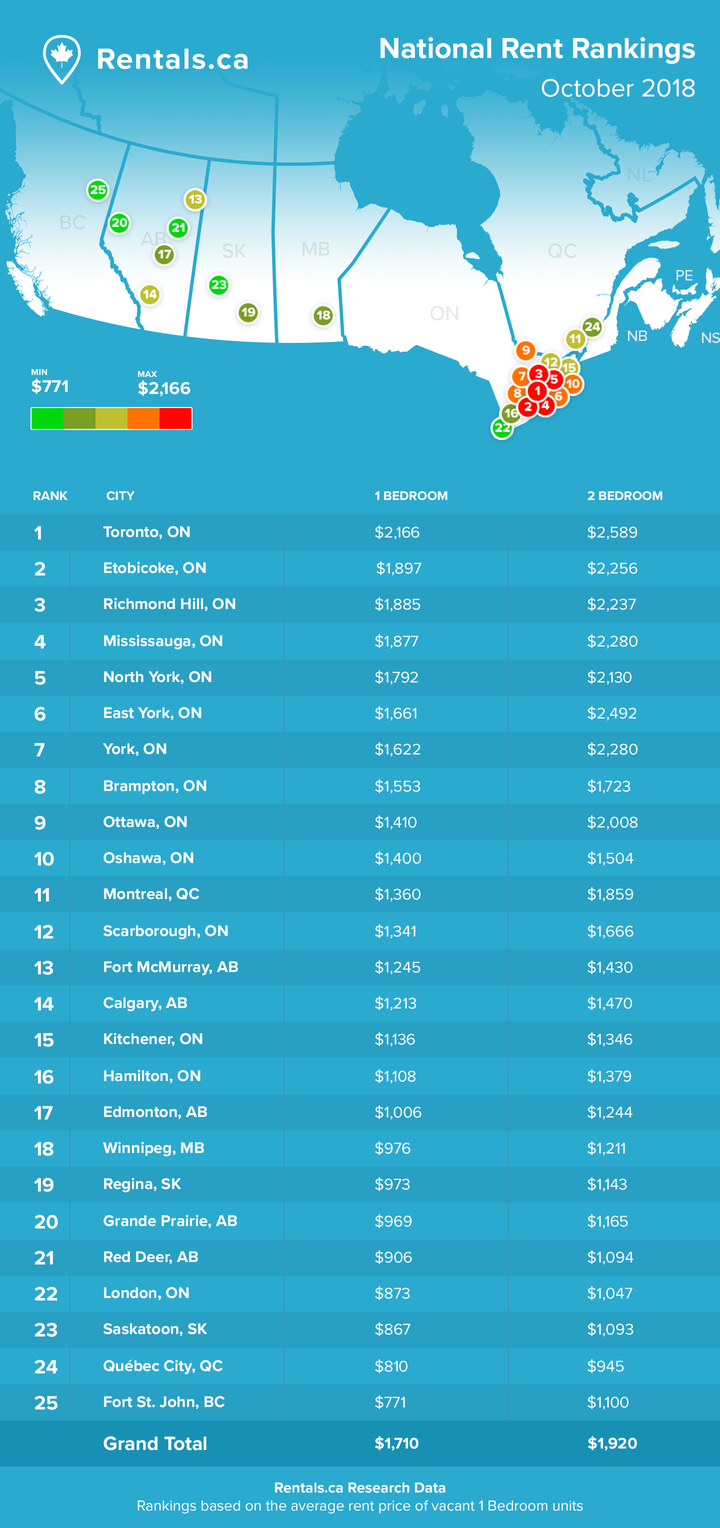 National Overview
In October, the average rental property on Rentals.ca was listed for rent at $1,836 per month, with the median property listed for $1,700 per month. It should be noted for this report that properties listed for above $5,000 a month, and single-room rentals below $500 a month were eliminated from the sample of units analyzed.
Approximately 56% of the listings on Rentals.ca in October were rental apartments, 20% were condominium apartments, and 19% were single-detached or semi-detached houses.