Northern Property to Buy Apartment REIT True North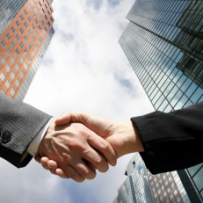 Story by: Katia Dmitrieva
Northern Property Real Estate Investment Trust agreed to buy True North Apartment REIT and a separate portfolio of residential buildings to create one of Canada's largest multifamily landlords.
True North stockholders will get 0.39 Northern Property trust units for each True North share, the companies said in a statement Monday. The deal values True North shares at $C9 ($6.85) apiece, about 16 percent more than Friday's closing price. Calgary-based Northern Property also agreed to buy a multifamily portfolio from Starlight Investments Ltd. and that firm's joint venture with a pension fund for C$535 million.
The combined company, which will be renamed Northview Apartment Real Estate Investment Trust, will have about 25,000 units with an enterprise value of at least C$3 billion, the companies said. That would make it the third-largest residential REIT after Smart REIT and Canadian Apartment Properties REIT.
The deal is expected to close in October. Todd Cook, chief executive officer of Northern Property, will be CEO of the combined company, Leslie Veiner, CEO of True North, will be operating officer. Daniel Drimmer, who runs Starlight and is chairman of True North, will become the largest Northview shareholder with a 14.5 percent stake, according to the statement.