Normalized U.S-Cuba Relations: What it Means for the Real Estate Industry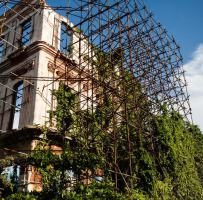 Story by: DANIELLE SCHLANGER
The historic announcement by President Barack Obama that the U.S. and Cuba will restore diplomatic relations has enormous implications for many facets of American society, including the real estate industry.
According to Jose Gabilondo, a professor at Florida International University College of Law and an expert on finance in Cuba, U.S. businesses should view the beginning of the end of the U.S. embargo in Cuba as "a very positive sign."
"Cuba needs a lot of investment, especially in real estate," said Mr. Gabilondo. "It has a lot of valuable seashore and a lot of valuable, rural areas and urban areas that need enormous investment."
However, he stressed that today marks the first of many steps in the process of conducting business with the island nation.
"Cuba needs to make internal reforms of its real estate system, including its title system, and financing laws so there can be more foreign investment," said Mr. Gabilondo. Moreover, there are still a number of limitations and restrictions on ownership of Cuban real property by foreigners, and Cuba still lacks an effective system of contract and judicial enforcement of property rights.
Nevertheless, that has not stopped other foreign nationals, including Canadians, Spaniards, Venezuelans and the Chinese, from heavily investing in the country. And the Cuban government has readily acknowledged the need for foreign capital. As Richard Feinberg, a senior fellow in the Latin America Initiative at the Brookings Institution, wrote in April following the Cuban legislature's approval of a new foreign direct investment law, "Cubans on the street seem to accept with enthusiasm the government's dual message: that the new guidelines will not compromise Cuban sovereignty–a key gain of the 1959 revolution–but will encourage badly needed inflows of foreign capital and technology."
Relative to its neighbors and given its size and location, foreign investment in Cuba has been low, according to Luis Locay, an associate professor of economics at the University of Miami who has done extensive work on the Cuban economy. This is due to internal reasons, he said, noting that "investing in Cuba has to be a joint venture with the government."
Mr. Locay did emphasize that returns on foreign investment are high in order to compensate for the immense risk taken.
"You may lose everything," he stressed.
In March, Reuters reported that it is not just real estate development that is prime for investment; agriculture, infrastructure, sugar and nickel mining would also benefit tremendously from foreign funds. The news agency also noted that Cuba needs somewhere between $2 billion and $2.5 billion dollars in foreign direct investment annually to grow 7 percent annually, what has been designated the nation's target goal.
Yet Mr. Locay doesn't believe Americans will be running to Havana to begin construction any time soon.
"As long as the government wants to control things in Cuba the way it does now, I don't think they'll be a mad rush to invest," he said. "Government is a party in all foreign investment and government runs the courts too."
Mr. Gabilondo emphasized there are some who "lost" with today's monumental announcement, most notably Cuban American politicians who were proponents of the former U.S. foreign policy.
"The big losers today are Cuban American leaders who have been behind the embargo," he said. "A small number of Cuban American politicians have made their career around the embargo."
Mr. Gabilondo also had praise for President Obama for taking this leap of foreign policy faith.
"I think there's a sense in which, you can't put the toothpaste back in the tube and what's happened today a very important step was taken," he said. "President Obama…should be commended because this is a courageous act and it changes the rules of the game."