Non-profit collab inaugurates new seniors' residence complex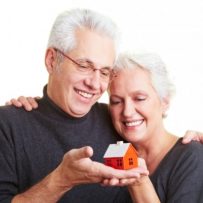 Two non-profit entities have entered into a partnership and launched a new purpose-built community in downtown Toronto, in a bid to improve the supply of residential units catering to the needs of Canada's elderly.
Charity corporation The Reikai Centres and non-profit developer Options for Homes have announced their collaboration aimed at providing more long-term care space for Canadian seniors. The newest Community Hub on the north-west corner of Front and Cherry Street marked the first in the alliance's planned series of developments.
"Creative health care synergies are being considered to ensure residents, the seniors who will be living in the condominiums, can be offered care and services that permit them to remain in their home," according to the partnership's press announcement.
"The residents of the condominiums and the Rekai Centre will benefit from the many amenities in this community planned by Waterfront Toronto, including Corktown Commons, transit on its doorstep and the Cooper Koo Family Cherry St YMCA located directly across the street."
Options for Homes CEO Heather Tremain said that this is the partnerships contribution to bringing more seniors' home-ownership dreams closer to reality.
"Through this collaboration with the Rekai Centres, we are delighted to be adding real value to our City through affordable homes adjacent to support services that will enable people to age in place," Tremain stated.
Sales of the suites will be unrestricted and are slated to include Options' traditional down payment support of up to $75,000. Highest priority will be given to seniors and persons with disabilities.
Minister of Health and Long-Term Care Dr. Eric Hoskins welcomed the venture.
"Our parents and grandparents deserve to live in comfort and safety with access to the right care, at the right time, in the right place. That's why our government is committed to redeveloping long-term care beds across Ontario to improve the quality of life for residents," Hoskins said.
"This new Rekai Centres homes is exactly what we want to see in redeveloped homes: it will be modern, comfortable, and ready to accommodate people with increasingly complex health needs."