No relief for renters could be boon for investors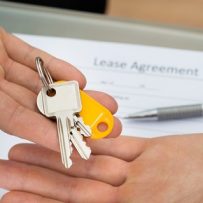 Renters in Canada's two largest markets will still be fighting over scraps next year.
The CMHC Rental Market Report on the country's rental markets revealed Ontario and British Columbia have dangerously low vacancy rates, and that's being exacerbated by low turnover, which itself is largely a consequence of unaffordability.
The vacancy rate in Ontario decreased to 1.6% in autumn of this year from 2.1% during the same period last year, and the average rent is now $1,140, up 3.8%.
However, the vacancy rate in Toronto was 1.3% last year, and it's fallen to 1%.
Jim Murphy, president of the Federation of Rental-Housing Providers of Ontario (FRPO), says Ontario has its lowest vacancy rate since 2000, and that the provincial government needs to act fast.
"We're seeing declining vacancies due to a number of factors," he said. "We have a strong economy, we have an affordability issue—which is that people cannot afford to own, preferably single-family homes—and we have a growing population. We've had significant increases, for example, in immigration levels. All these things are contributing to desire for supply, and we need more supply."
FRPO found there's an annual shortage of 6,250 units in Ontario, and Murphy would like to see the province provide certainty to investors, and one way that can be done, he says, is by allowing a rolling exemption from rent control.
"The issue is people are renting longer," said Murphy. "Some people want to rent because of the lifestyle—they don't necessarily want to own—but more people are staying, which is why the turnover rate is lower, because they can't afford to own a home. That's a problem."
Investors usually thrive in economically vital markets, where growing demand vastly outpaces supply.
The CMHC report mentioned that declining vacancy rates in recent years has spurred investor activity, as they look to take advantage of supply constraints by charging higher rents.
The situation in Vancouver isn't any better.        
While B.C.'s vacancy rate is unchanged this year, holding steady at a paltry 1.3%, it's lower in the province's most populous city.
David Hutniak, CEO of LandlordBC, an industry association representing rental housing providers, says a balanced market has a 3% vacancy rate, but because of supply constraints it's less than 1%.
"The Vancouver vacancy rate was 0.7% last year and it's 0.9% this year for the primary market," said Hutniak. "The persistence of that vacancy rate is a challenge. The turnover rate is hard to get accurate numbers on, but when we talk to larger providers of purpose-built, they're seeing low turnover rates, and that's because the supply is challenged. Even people living in rentals, if they wish to move into something newer or bigger, they're realizing that there's just not a lot of choice out there and they're hanging in for longer periods of time."
This year' rent increase in Vancouver was 6.2%—and that isn't even getting into what Hutniak thinks is the crux of the issue in Vancouver's purpose-built rental market.
"There's an emerging pipeline, but that product is high end," he continued. "They're being built with condo quality, with a fairly broad range of amenities, so the starting price of units is on the higher end of the scale. All supply is good because we have so little purpose-built here, but by the same token, we're always advocates of finding more moderated market rentals."